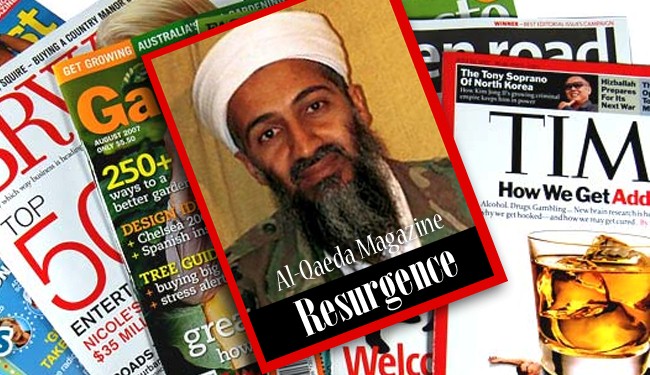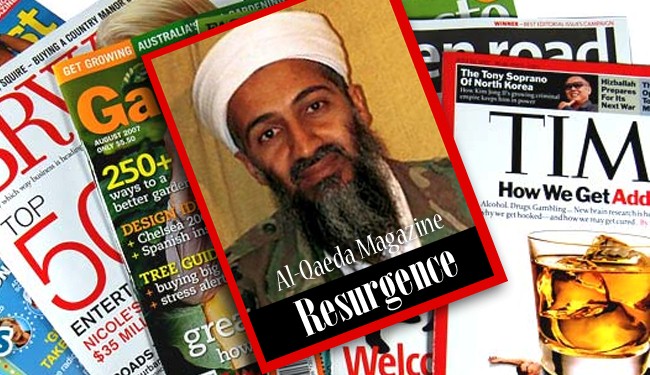 Al-Qaeda is going to launch a new web-based, English-language magazine, as the group attracts more radical militants to join its ranks in the US-backed Syria war.
The launch of Resurgence was announced via a YouTube video uploaded by As-Sahab, the militant group's media production house.
The footage combines images of George W Bush, American soldiers, and acts of terrorism, including scenes from the Boston Marathon bombings, with audio from a speech made in 1965 by the African-American leader Malcolm X. It includes the quote "talk the language that they understand".
Al-Qaeda has been distributing numerous media outlets to absorb more radicals to the war in Syria which is going on with the support of US and its Western and regional allies.
Security analysts believe the proposed publication is part of a renewed effort to recruit and inspire Western extremists to carry out attacks on their home soil.
Magnus Ranstorp, a terrorism expert at Swedish National Defense College, told the British daily Telegraph that the decision to use Malcolm X dialogue was significant.
The use of English, he said, reinforced the idea it was directed at second and third generation immigrants as well as converts.
Evan Kohlmann, a terrorism analyst for NBC News, told the broadcaster that the magazine appears to have been influenced by Inspire, an English-language magazine reported to be published by the terrorist organization in the Arabian Peninsula (AQAP).
Inspire, which features articles such as "How To Make A Bomb in the Kitchen of Your Mom", was allegedly the source of Dzhokhar and Tamerlan Tsarnaev's plans to build the pressure cooker devices that killed three people and injured around 264 others at the Boston Marathon bombings in April 2013.