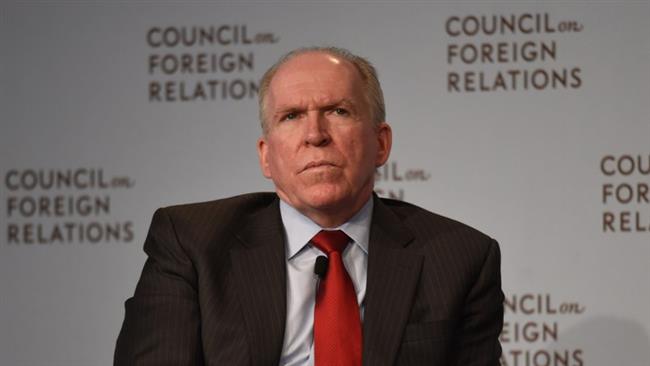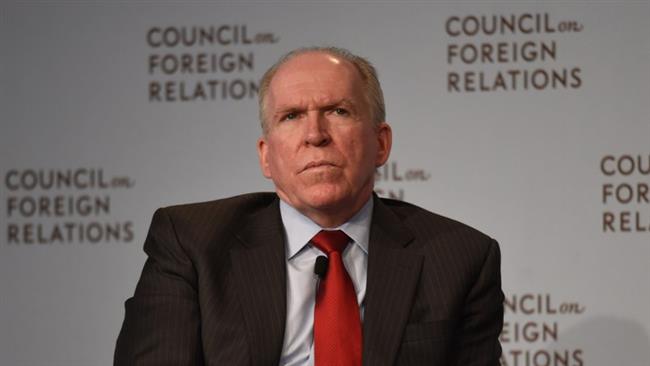 Director of the US spy agency CIA John Brennan has reportedly made a secret visit to Israel to brief the regime's officials over the ongoing nuclear negotiations between Iran and the P5+1 states.
Brennan traveled to Israel on June 4 and met with high-ranking Israeli officials, including Prime Minister Benjamin Netanyahu and one of his advisers Yossi Cohen, to discuss the developments in the talks between Iran and the six world powers, Haaretz quoted two senior Israeli officials as saying on Tuesday.
The officials, who asked not to be named, said the CIA chief also held meetings with the head of Israel's spy agency Mossad Tamir Pardo and the regime's military intelligence chief Major General Herzl Halevi.
It is unclear whether Brennan conveyed a message from US President Barack Obama to Netanyahu about a possible comprehensive agreement over Tehran's nuclear program.
The CIA has not yet commented on the report of Brennan's trip.
Diplomatic efforts aimed at reaching a final agreement over Iran's nuclear program have drawn angry reactions from Israel. The Tel Aviv regime has been lobbying intensely to thwart such a deal.