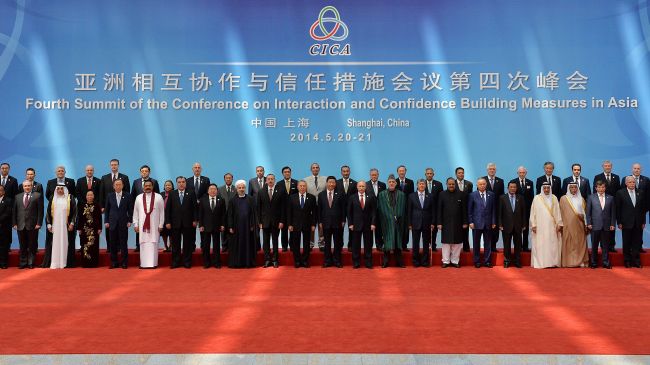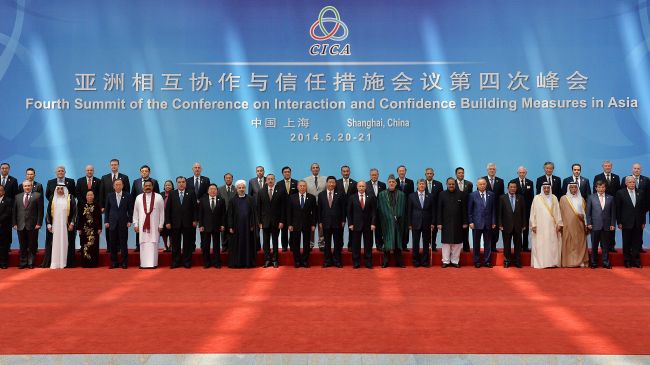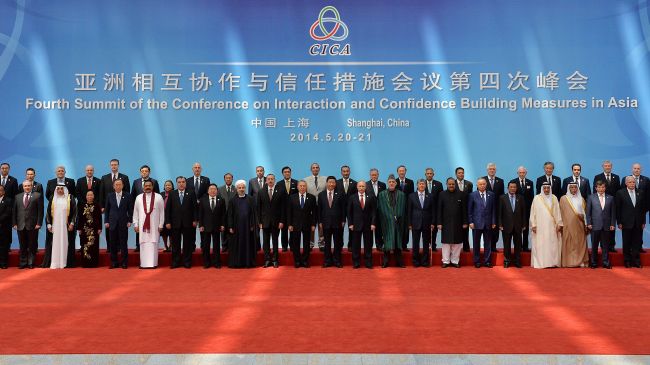 The fourth summit of the Conference on Interaction and Confidence-Building Measures in Asia (CICA) has opened in the Chinese city of Shanghai.
On Wednesday morning, Chinese President Xi Jinping opened the conference, which is being held with the theme of "enhancing dialogue, confidence and constructing a new Asia with peace, stability and cooperation."
CICA groups 24 countries, among them Afghanistan, Azerbaijan Republic, China, Egypt, India, Iran, Kazakhstan, Kyrgyzstan, Pakistan, Russia, Turkey and the United Arab Emirates. Nine countries and four international organizations, including the United Nations (UN), have observer status.
Iranian President Hassan Rouhani, Russian President Vladimir Putin and UN Secretary General Ban Ki-moon are also in attendance.
The CICA summit is convened every four years in order to conduct consultations, review the progress of the forum and set priorities for its activities.