Middle East
Palestine
Civilian infrastructure in Gaza regular target of zionist strikes
Zionist regime's recent airstrikes on civilian targets in the Gaza Strip amount to crimes against humanity, says an academic, adding that the international community has done nothing to stop Tel Aviv's aggression against the coastal enclave.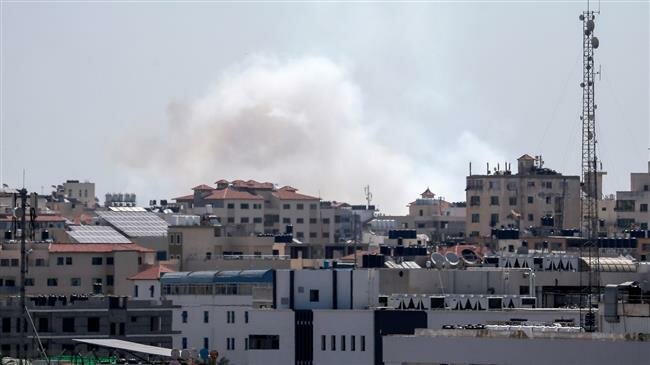 "Israeli bombing of Gaza yesterday led to the death of 7 Palestinians, the destruction of buildings and towers which is in violation of international law and I believe it is a crime against humanity to go after civilian building and civilian infrastructure," Mkhaimar Abusada, professor at al-Azhar University told Press TV in an interview on Sunday.
"Since 2008 until now, Gaza was under three intensive Israeli aggressions [sic] that led to the death of thousands of Palestinians and the destruction of thousands of housing units especially the Israeli aggression in the summer of 2014, which left more than 2,200 Palestinians dead, thousands of Palestinians were injured and about 10,000 housing units were completely destroyed and unfortunately the international community did not do more than international condemnation of Israel. Nothing was enough to stop Israeli aggression, nothing was done enough to put an end to this Israeli occupation, Israeli siege, blockade of the Palestinian territories and we are expecting further Israeli aggression this time," he added.