Africa
Civilians in Central African Republic fear Ugandan rebel attacks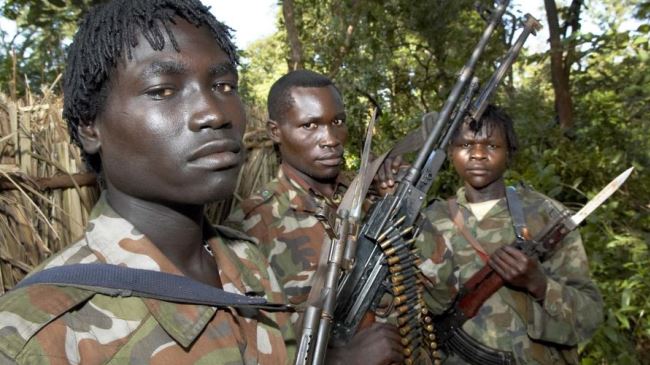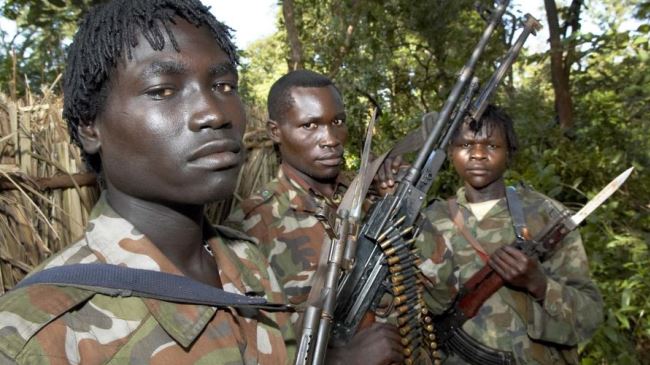 Civilians in the southeastern parts of the Central African Republic (CAR) say they live in daily fear of attacks by members of Ugandan rebel group, the Lord's Resistance Army (LRA), Press TV reports.
The LRA carries out brutal assaults on innocent civilians, kidnaps children and forces them to fight in rebel forces.
Gee Rogers is an example. He was abducted by LRA rebels when he was 12 years old and spent five years in captivity, during which he underwent military training for 8 months.
He finally managed to escape in 2012, when Ugandan military forces pushed to the LRA rebel group's stronghold in the city of Obo, the capital of the CAR'S Haut-Mbomou Prefecture.
"I cannot even go to the farm for fear of being abducted again. The LRA rebels know me well, and if they get me again, they will kill me. I wish someone would take me away from this conflict zone," Rogers told Press TV.
The Uganda People's Defense Force (UPDF) has managed to drive the LRA rebels out of Obo and move them over 550 km away from the city to an area called Nzako.
Spokesman for the UPDF Robert Kamara told Press TV on Thursday that the local communities in Obo are very vulnerable to LRA attacks, adding that the CAR's government in Bangui has left Obo residents unprotected as it has lots of problems to tackle.
The CAR plunged into chaos and sectarian violence in 2012 after two militia groups, Seleka and anti-balaka, turned their guns on each other to dominate the crisis-stricken country's politics and vast mineral resources.
In an attempt to restore peace and stability to the former French colony, a transitional government headed by Catherine Samba Panza was formed in August, including members from different political parties and the Seleka and anti-balaka groups.
The Office of the United Nations High Commissioner for Refugees (UNHCR) says nearly one million people have been displaced in the CAR since the outbreak of the violence.