Pakistan
Clashes between militants kill 12 in North Waziristan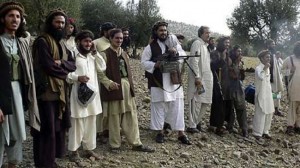 At least 12 militants have been killed during clashes between different factions in Pakistan's northwestern tribal region of North Waziristan, officials say.
Supporters of Khan Said alias Sajna Mehsud, a senior commander of the Tehrik-e-Taliban (TTP) militant group, and followers of late TTP leader Hakimullah Mehsud were engaged in a shootout that killed the militants in the Shawal area of the restive region, a security official said on Tuesday.
The official added that the gunfight was still continuing and that four other militants had been injured.
Earlier in the day, a bomb left two militants dead after ripping through a market in Miranshah, the main town in North Waziristan.
"It was a remote control bomb, which targeted Tehrik-e-Taliban Pakistan militants. Two of them have been killed and two others are injured," said an intelligence official.
A militant source confirmed the bombing, saying those killed were members of the TTP's main faction headed by Maulana Fazlullah.
There was no immediate claim of responsibility for the blast.
Militants are extremely active in Pakistan's tribal regions, which border neighboring Afghanistan.
Pakistan has been gripped by deadly violence since 2001, after Islamabad joined the so-called US war on terror.