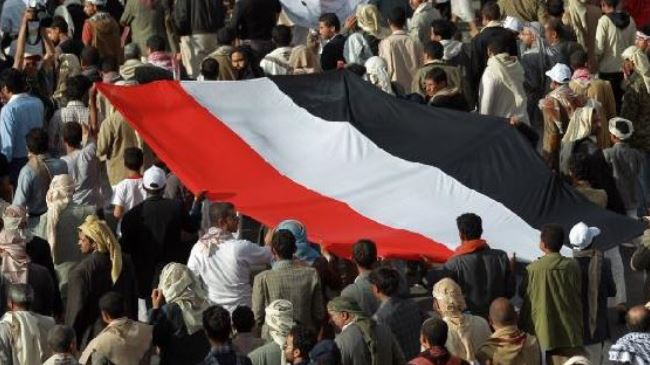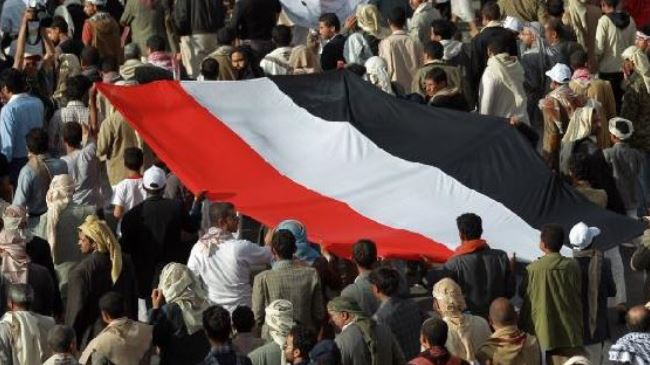 At least five people are confirmed dead as the army and Houthi revolutionaries engage in a fresh series of violent clashes in Yemen's capital, Sana'a.
Yemeni security officials say renewed heavy fighting erupted between government forces and Houthi fighters in Sana'a on Saturday.
Latest reports say several others were injured by mortar shells near Yemen's state-run television building in the city. Earlier reports suggested that clashes broke out after Houthi fighters targeted the building with rockets.
The building and its surrounding are reportedly on fire.
A series of separate clashes are also said to be underway near Iman University as well as outside the Interior Ministry and the residence of the president's security advisor.
Media sources say the death toll is expected to rise as some of the seriously injured are said to be in critical condition.
The latest casualties brought to at least 85 the number of people killed in clashes over the past four days across Yemen.
Protesters have been staging demonstrations in the capital for nearly a month, demanding the establishment of a new government and reinstatement of fuel subsidies. They say the government is corrupt and marginalizes the country's Shia community.
Some local sources say a ceasefire deal between Houthi-led protesters and the government is expected to be announced later today.
Meanwhile, the Human Rights Watch (HRW) recently called on Yemeni authorities to probe the use of force against anti-government protesters in Sana'a and other cities.
The Houthi movement played a key role in the popular revolution that forced former dictator, Ali Abdullah Saleh, to step down in February 2012.