Asia-Pacific
Clashes come to end in Afghan capital, 'all bombers killed'
Afghanistan's Ministry of Communications and Information Technology (MCIT) has been attacked by militants in downtown Kabul, about two kilometers from the heavily fortified compound of green zone.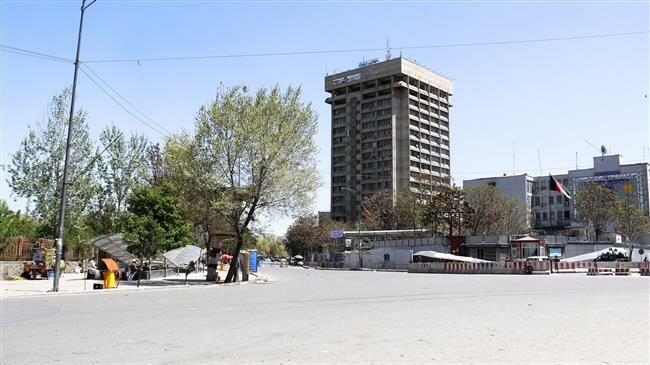 Bombers and gunmen attacked the ministry building from several sides on Saturday. A loud explosion was heard in the area. Gunfight lasted for more than an hour at the 18-storey building.
The Interior Ministry announced the end of clashes in a posting on Twitter.
"Operations finished. All suicide bombers killed & more than 2,000 civilians staff rescued."
Local television showed a small plume of smoke near the ministry headquarters. People were climbing out the windows on a lower level.
Amanduddin Shariati, a security official in Kabul, earlier told AFP that "four attackers have placed themselves near the communication ministry and are engaged in gun battles with the Afghan security forces."
General Sayed Mohammad Roshan Dil, the Kabul police chief, said four attackers clad in police uniforms had targeted a shrine near the ministry.
No group has claimed responsibility for the attack.
Last week, the Taliban militant group, currently led by Mawlawi Hibatullah Akhundzada, which often launches attacks against Afghan forces to weaken the central government, announced the beginning of its annual spring offensive.