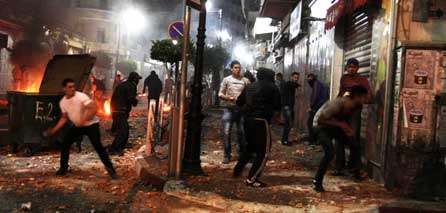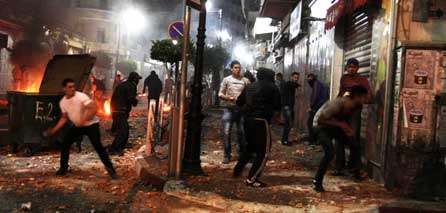 Israeli occupation forces launched, last night, a campaign of raids and kidnappings in several cities in the occupied West Bank, during which violent confrontations erupted between the Palestinian youths and the invading forces.
Our correspondent reported that clashes erupted between Palestinian youths and the invading soldiers in a number of cities in the West Bank especially in Salfit.
He added that the occupation kidnapped the student Malik Eshtayyeh, from the village of Tal west of Nablus, student at Al Najah University, and the student Dirar Daher.
The occupation army also stormed Qatna town north-west of Jerusalem and kidnapped the two brothers Mehdi and Mousa Al Faqih and Mohammed Omar al-Faqih.
In Al Khalil, the forces kidnapped Ezzedeen and his cousin Imad Abu Sal after raiding Al Aroub refugee camp north of the city.
In the same context, violent clashes erupted after a number of military vehicles stormed the city of Bethlehem, where Palestinian youth confronted the occupation forces near the Aida refugee camp, north of the city.
The Israeli soldiers fired live bullets heavily during confrontations with Palestinian youths in the Aida refugee camp.
In addition, the army raided the city of Salfit under heavy cover of stun and teargas grenades, where clashes broke out between Israeli soldiers and Palestinian youths in the eastern neighborhood of the city.