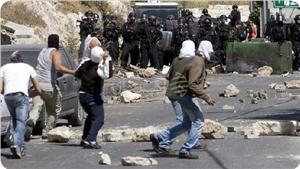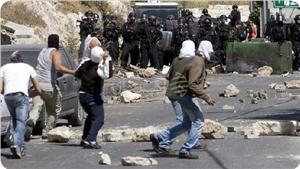 Israeli Occupation Forces (IOF) have closed on Tuesday the Shuhada street in al-Khalil city, preventing all access through the Container checkpoint near Bab al-Zawiya.
Eyewitness told the PIC reporter that IOF soldiers prevented dozens of Palestinians from passing through Shuhada street and Container checkpoint, denying students' access to their schools.
Al-Khalil city has been witnessing along the past three days a massive Israeli military campaign amid settlers' escalated break-ins into Ibrahimi mosque and the Old City under IOF protection.
In the same context, a Palestinian young man was moderately injured during clashes in Beit Umar, northern al-Khalil.
The activist at Popular Committee against the Wall and settlements Mohamed Awad told the PIC reporter that the clashes broke out Monday near Karmi Tsur settlement built on the town lands. Members of an Israeli undercover unit were deployed in the area during the clashes.
The young man was shot with live bullets and was transferred to Aliya hospital, the sources added.