Palestine
Clashes flare up across al-Khalil as IOF scours civilian homes, nabs child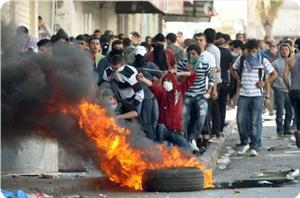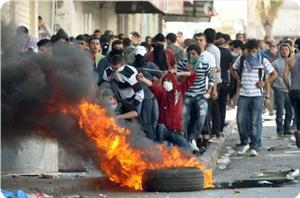 A round of violent clashes burst out in al-Khalil early Wednesday morning as the Israeli occupation forces (IOF) stormed the city, nabbed a Palestinian child, and broke into civilian homes.
Local sources said more than 30 armored jeeps stormed different neighborhoods in al-Khalil and rummaged through Palestinian family homes.
The IOF further raided commercial stores and schools, generating a wave of clashes in the process. Scores of Palestinian civilians and students were treated for breathing problems as they inhaled tear gas unleashed by the IOF throughout the clashes.
A flock of Israeli drones kept hovering around al-Khalil sky overnight while the IOF stepped up its arbitrary raids and erected random military checkpoints across the city, eye-witnesses told a PIC correspondent.
Israeli attacks culminated in the abduction of 14-year-old Palestinian child, Shaher Basal. The latter was dragged, blindfolded, to an unknown destination.
The IOF launched a series of arbitrary combing operations under pretext of searching for two wanted Palestinians, Amer Abu Eisha and Marwan al-Qawasma, suspected of potential involvement in the disappearance and death of three Israeli soldiers in al-Khalil in June.
Barrages of sound bombs were discharged by the invading soldiers in the process, by-standers at the scene further reported.