Africa
Clashes in northern Nigeria leave over 40 dead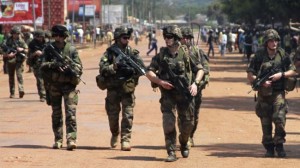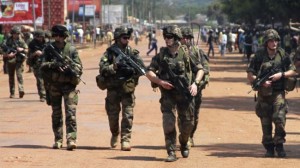 More than 40 people have been killed in clashes between government forces and militants in northern Nigeria, as the search for nearly 200 abducted schoolgirls continues.
On Friday, Nigerian Defense Ministry spokesman Major General Chris Olukolade said the clashes in the state of Borno, where the abducted girls are thought to be held, left over 40 militants and four soldiers dead.
"The capture of a number of terrorists believed to be the ringleaders of those operating around Alagarmo sparked off a major fight on the outskirts of Bulanbuli, Borno State last night," Olukolade said.
At least nine other Nigerian soldiers were wounded in the clashes.
Residents living near Bulanbuli say they heard dozens of explosions overnight Friday.
According to school officials, some 230 schoolgirls were abducted in Chibok, a local government area of Borno, on April 14. However, 43 students managed to escape. More than 185 students are still missing.
The mass abduction took place shortly after a deadly bomb blast hit a crowded bus station in the capital, Abuja, killing at least 75 people.
Although no group has claimed responsibility for the kidnapping, it has been blamed on Boko Haram.
Boko Haram — whose name means "Western education is forbidden" — says its goal is to overthrow the Nigerian government.
Since 2009, the group has claimed responsibility for a number of deadly shooting attacks and bombings in various parts of Nigeria.