World News
Clashes in Ukraine's Mariupol kill 8: Reports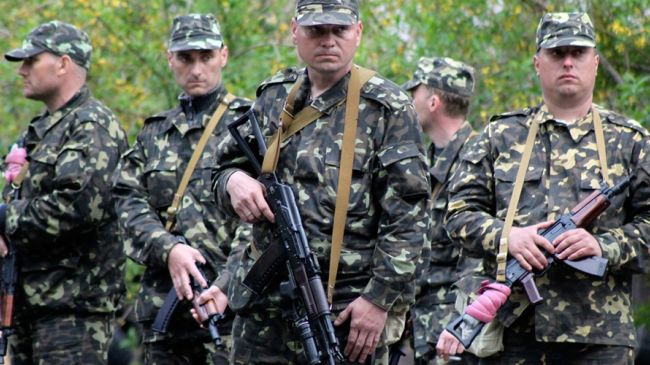 Media reports say at least eight pro-Russia activists have been killed during heavy fighting with Ukrainian forces in the southern port city of Mariupol.
The clashes broke out on Friday while Ukrainian army troops were trying to take over a police headquarters controlled by pro-Russia crowds, Ukrainian and Russian media said.
A leader of a self-proclaimed pro-Russia self-defense group said several members had been injured in the fighting.
According to reports, Ukrainian army apparently used heavy machine guns and sniper fire to push anti-government protesters out of the building.
In addition, plumes of black smoke were reported rising above the port city of more than 450,000 people.
The developments come as pro-Russia forces have regained the control of Mariupol's city hall after government forces rushed inside the building and occupied it for nearly three hours on Thursday.
Ukraine's acting government re-launched its military operation on April 23 in the eastern and southern regions in a bid to root out the pro-Russia demonstrations.
Nearly 90 people were killed last week during the Kiev government's military operations around the flashpoint city Slavyansk and the southern port city of Odessa.
Kiev's controversial "anti-terrorist operation" was initially launched on April 15 after pro-Russia activists occupied government buildings in over a dozen eastern and southern cities.
Pro-Russia protests gained momentum in the eastern and southern parts of Ukraine after Crimea declared independence from the former Soviet state and formally became part of the Russian Federation following a referendum in March.