Syria
Clashes Intensify between ISIL, FSA Terrorist Groups in Southern Syria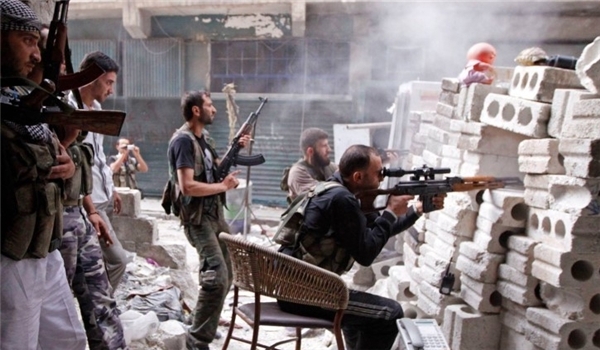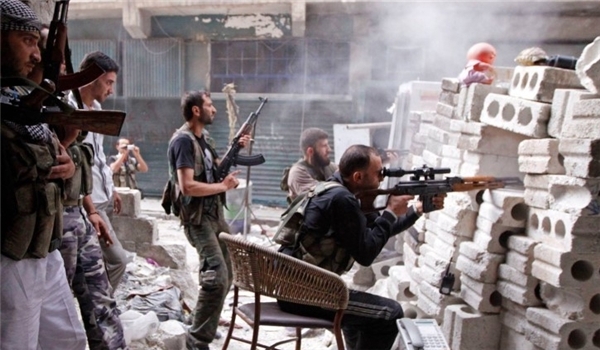 The ISIL and the Free Syrian Army (FSA) terrorist groups engaged in a fresh round of clashes in the Southern province of Dara'a after intensifying attacks on militants' commanders in the region, news website affiliated to the terrorist groups reported on Saturday.
The websites reported that Ali Mohammad al-Abid, the commander of Qowat Shabab al-Sonah affiliated to the FSA, was gunned down by unknown assailants near the town of al-Sahwa in Eastern Dara'a.
In the meantime, Ahmad Zakariya al-Hariri, commander of al-Ramah al-Awani battalion affiliated to the FSA was killed in a bomb blast along the road between the two towns of Abta'a and al-Ja'eiliyeh.
Other media outlet in Dara'a province, meantime, reported that the ISIL-affiliated Jeish Khalid Bin Walid has engaged in intense clashes with the FSA fighters.
Reports further said that bother sides suffered heavy casualties in the infighting but Jeish Khalid Bin Walid managed to capture seven FSA fighter, adding that the ISIL-affiliated groups later killed the captured fighters and burned them.
Yesterday afternoon ISIL launched large assault against the FSA at the villages of al-Abdali and al-Majahid, overrunning its defenses around the villages and forcing militants to withdraw.
However, around midnight, the FSA – having re-grouped – launched a counterattack on these villages, re-capturing them from ISIL before dawn.
Local sources affiliated to opposition groups in Southern Syrian reported that several helicopter flew over the regions controlled by Jeish Khalid Bin Walid, possibly transferring military aid for the terrorist group.
The local sources possibly conduct heliborne of arms and ammunition for Jeish Khalid Bin Walid or transferred fresh militants to the region.
Relevant reports said in July that militants affiliated with the FSA repelled a massive attack launched by their rival ISIL terrorists in Western Dara'a.
The Jeish Khalid Bin Walid had been assaulting the militant-held village of Heit for two weeks but without making any progress.
According to reports, both warring parties suffered heavy casualties during the offensive, as more than 30 ISIL militants and 20 rebel fighters were killed.
A ceasefire came into force in Southwest Syria in the provinces of Dara'a, Sweida and Quneitra in the Southwest, along the Jordanian border in July after a deal was brokered by the US and Russia on the sidelines of G-20 summit in the German city of Hamburg.