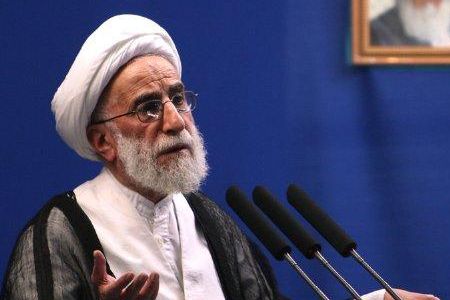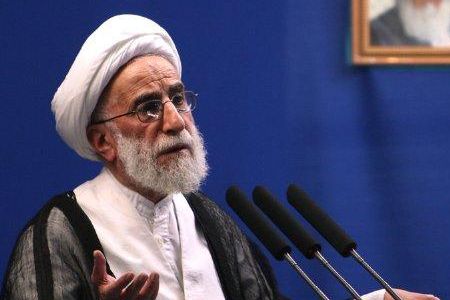 A senior Iranian cleric has warned against permissiveness towards the "sedition movement" which instigated 2009 post-vote unrest in the country.
Tehran's interim Friday Prayers leader Ayatollah Ahmad Jannati urged vigilance against "seditionists and enemies," warning that they have not been sitting back. "They (the seditionists) are [like] fire under the ashes and we must be alert," IRNA quoted the cleric as saying.
Ayatollah Jannati criticized the judiciary for releasing seditionists on bail or on leave, cautioning this would provide them with an opportunity to plot further schemes.
"Is it right for those who have not repented and are persistent in their ways to [be allowed to] go on a leave?" he asked rhetorically, urging the immediate arrest of the seditionist, who have not been booked, after their return to the country.
"If the world today accuses the US, it is because of the racial discrimination, war and corruption that this country has spread across the globe. Therefore, when we (Iran) are calling the world to justice we must establish justice in our own country too."
Ayatollah Jannati, who heads the Guardian Council, also warned lawmakers against pressuring ministers with threats of impeachment.
It is wrong to threaten to impeach a minister because he has refused a lawmaker's demand, he said, expressing hope that repots of such conduct "are untrue."
The cleric also dismissed alleged divisions between the people and the Islamic establishment of Iran, hailing the initiative by Leader of the Islamic Revolution Ayatollah Seyyed Ali Khamenei to visit the country's cleric community in the shrine city of Qom.
The Leader arrived in Qom on October 19 and received a rapturous welcome. Thousands of people, including foreigners studying at the city's seminary, received the Leader upon his arrival in Qom.
"Some were whispering [rumors] that Ayatollah Khamenei has lost his public standing and attempted to create doubts in some people…but this visit dispelled the enemy's dreams."