Hajj
Cleric calls for refraining from extremism on Qadir event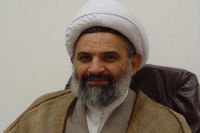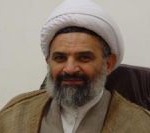 "We should neighther forget Qadir event for the sake of bolstering Muslim unity nor should damage the unity for the sake of highlighting the event " head of the Islamic Propaganda organization said.
Speaking in a seminar of " Jurisprudence, waiting and waited women", Hojjatol Islam Abbas Eskandari pointed to the necessity of unity and proximity among Muslims but underscored that people should not forget the importance of Qadir even under the pretext of making unity and proximity among Muslims.
"We should abide by the rules of Imam Khomeini (RA) and the Leader of Islamic revolution, Ayatollah Seyyed Ali Khamenei," Hojjat-ol-Islam Abbas Eskandari underlined.
Head of the Islamic Propaganda organization went on," these two prominent figures were so cognizant about the importance of this day."
"In the Sunni sources the event of Qadir is highlighted and many of Sunni writers dealt with this issue," he mentioned.
Eid al-Ghadeer is a festive day observed by Muslims on the 18th of Dhu al-Hijjah in the Islamic calendar to commemorate the appointment of first Ahl al-bayt leader Imam Ali ibn Abi Talib by prophet Muhammad as his immediate successor.
It marks the anniversary of Prophet Muhammad's sermon, described in Hadith of the pond of Khumm, in which he stated, Whomsoever's master (mawla) I am, Ali is also his master. O' God, love those who love him, and be hostile to those who are hostile to him.