Syria
Cleric: Plots against Syria to Backfire at Enemies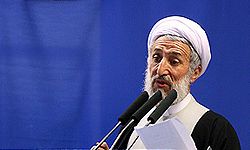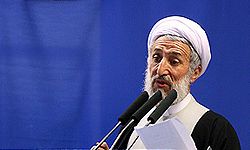 Tehran's provisional Friday Prayers Leader Hojjatoleslam Kazzem Sediqi cautioned certain regional countries that their support for the current crisis in Syria will be harmful to their interests.
"The disaster you have caused in Syria upon the order of certain parties will backfire at you," Sediqi said, addressing a large congregation of worshippers on Tehran University Campus on Friday.
Sediqi said the Syrian nation is paying for years of standing up to the fake and usurping Zionist regime of Israel, and stated, "The Israeli regime views Syria as an obstacle on its path and wants to remove this obstacle."
Sediqi further said that certain regional countries encourage the youth to fratricide and to killing other Muslims instead of rising against the Zionists and global arrogance which have plundered the possessions of Muslims.
The Syrian Army forces fighting terrorists in Aleppo said that most of the armed rebels who carry out terrorist operations against the Syrian people in the Arab country are Israeli, Qatari, Saudi, Afghan, Checheni and Libyan nationals.
"During conflicts with a terrorist group, we witnessed that a considerable number of the group's members are mercenaries hired from Afghanistan, Chechnya and some other neighboring and regional countries like Qatar and Saudi Arabia," a Syrian soldier told FNA in Aleppo on Wednesday.
Also another member of the Syrian Army said that the terrorists have different nationalities and are from Afghanistan, Libya and Chechnya.
"I have even seen Israeli militaries wearing marine uniforms. The Syrian Army has managed to kill some of them and arrest a number of others," another Syrian officer said.