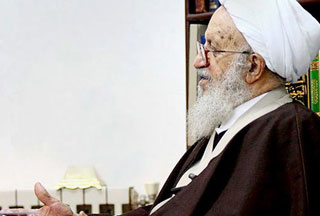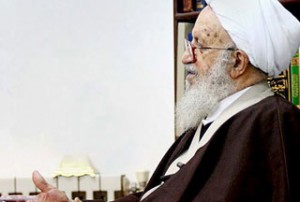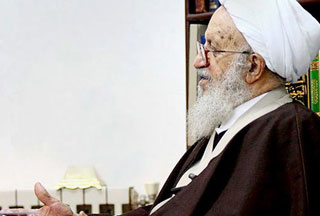 A top Iranian cleric says the reopening of a Jewish synagogue near the holy Al-Aqsa Mosque compound is in fact an 'evil plot' by Israel to knock down Islam's third holiest site.
In a statement released earlier on Saturday, Ayatollah Naser Makarem-Shirazi said Israel is taking caustic steps to ruin the Al-Aqsa Mosque, which is widely revered as Islam's third holiest site after Mecca and Medina in Saudi Arabia.
According to Ayatollah Makarem-Shirazi, this shows more than ever that Israel is taking the process of judaizing Jerusalem (al-Quds), which started shortly after the regime annexed the city during the 6 day war in 1967, to a wicked level.
"What we have here is yet another Israeli plot; an evil plan not only to judaize the city of Jerusalem by eliminating its Islamic identity, but also to destruct the holy mosque of al-Quds and replace it with the Temple of Solomon," said the Iranian cleric.
"This is a sad and most unfortunate tragedy. We condemn such actions," he added.
Ayatollah Makarem-Shirazi went on to criticize the lack of Arab action against Israeli illegal efforts to expand settlements in al-Quds and strip the city of its Islamic features.
"Muslim countries are determined to defend their values and stand up to Israeli atrocities regardless whether [these] Arab countries remain silent or not," he noted.
While Israel regards al-Quds as its "eternal and indivisible capital," the city is not recognized as such in the international community.
The east side of the city was captured and annexed by Israel in blatant defiance of international law during the so-called Six-Day War in June 1967.
Since then, Israel has been in illegal occupation of this part of the city and has gone to great lengths to delete the non-Jewish features of the city.
Among these efforts, are a recent decision to reopen Hurva Synagogue a few hundred meters from the al-Aqsa Mosque and an illegal project to expand Jewish settlements in occupied Palestinian territories.