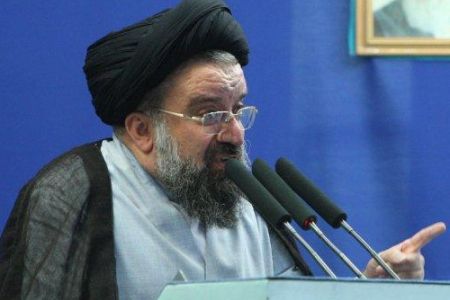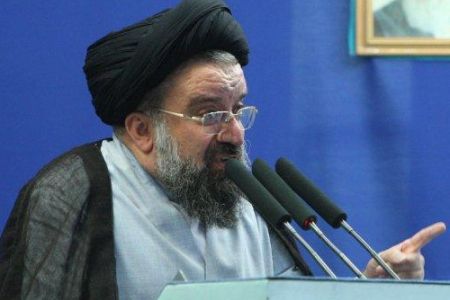 Senior Iranian cleric Ayatollah Seyyed Ahmad Khatami has warned against enemy plots that are targeting the establishment of the Islamic Republic of Iran.
Tehran's interim Friday Prayers leader warned against downplaying the government's achievements and magnifying its imperfections.
"Worrying people and showing them falsehood in place of truth is one of the techniques the enemy employs to confront the Islamic establishment [of Iran]," IRNA quoted Ayatollah Khatami as saying in his sermon.
The cleric also pointed out that the enemy is well aware that the system it faces in Iran is "religious and not a political one." He cautioned against turning a blind eye to schemes that seek to undermine Islamic teachings and raise doubt about religious principles.
"The enemy intends to target the foundation of the Revolution which has its roots in religion and [Islamic] ideology."
"If they are in a conflict with us, they are in clash with an 'Islamic Iran' not just 'Iran,'" said the cleric, warning against plots aimed at "blunting the people's power of distinction."
Ayatollah Khatami dismissed allegations raised following Iran's 2009 presidential elections that the establishment has lost its democratic and republic features.
"If the republican nature [of the Islamic Republic] has been lost, how is it that 85 percent of the people voted? There are some who interpret republican nature and electoral freedom as having their name come out of the ballot box otherwise they deny the republican features and electoral freedom."