Iran
"Closure of the Strait is just like drinking a glass of water for the Iranian Army"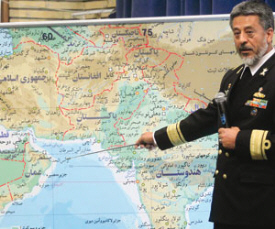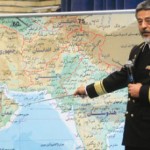 Navy Commander Rear Admiral Habibollah Sayyari said Wednesday that Iran's naval forces will strongly react to any threat against the country.
"Today, we play active role in free international waters displaying the Islamic Republic of Iran's strength," stressed Sayyari while speaking at the scene of Velayat-90 naval drills underway in south of the country.
"Everyone knows how important and strategic the Strait of Hormuz is. It is under the complete control of the Islamic Republic of Iran," Sayyari was quoted as saying.
"Closure of the strait is very easy for the Iranian Armed Forces. It's just like drinking a glass of water."
Terming the ongoing exercises as "successful," Sayari noted that all naval forces are trying to significantly conduct the maneuver which will end on January 3.
Elaborating on the objectives of the war games, Sayyari said the navy will change its tactics in case of facing changes in threats.
According to the Iranian commander, the operational area begins in the Strait of Hormuz and includes waters in the Sea of Oman and free waters in the Indian Ocean up to Gulf of Aden.