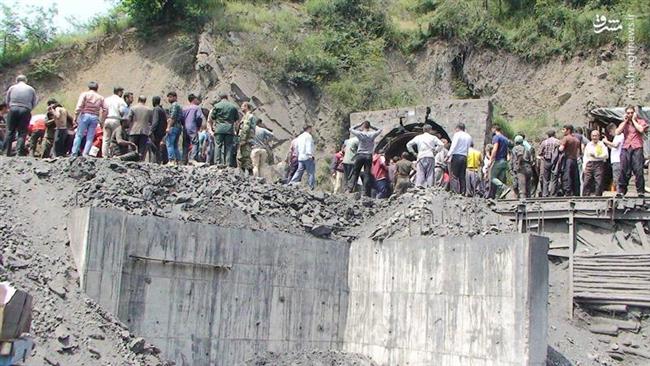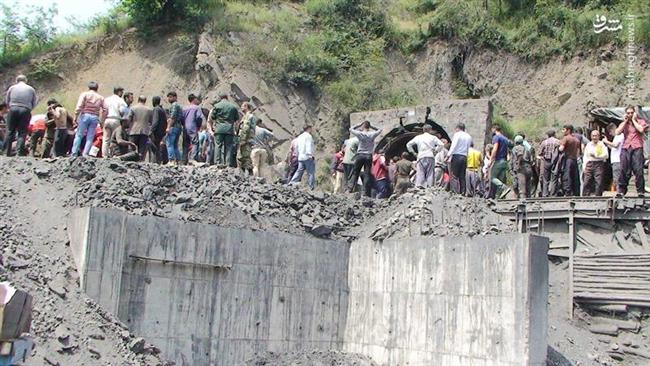 At least two miners have lost their lives and scores of others been injured in a coal mine explosion in the northeastern Iranian province of Golestan.
Sadegali Moqaddam, head of the emergency department of Golestan Province, has been quoted as saying that up to 50 people are estimated to be trapped in the mine following Wednesday explosion.
Ambulances and rescue teams have been dispatched to location of the mine blast, which is near the city of Azadshahr in Golestan Province, he added.
Hamidreza Montazeri, deputy head of Golestan Provinces' emergency, said that 25 people, who had entered the mine to help the trapped miners, had been taken to hospital due to gas inhalation.
According to reports, some 21 people have been so far taken out of the mine.