Cold spell kills Syrian refugees in Lebanon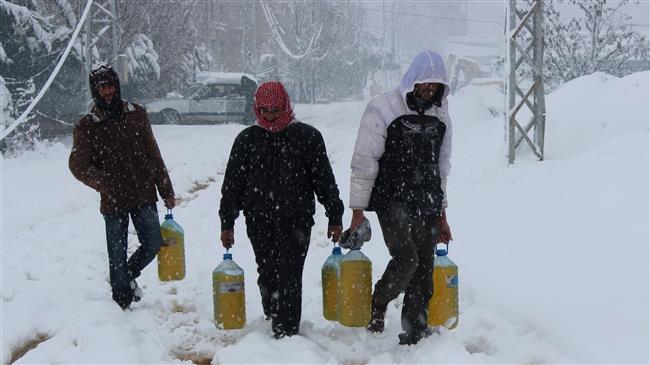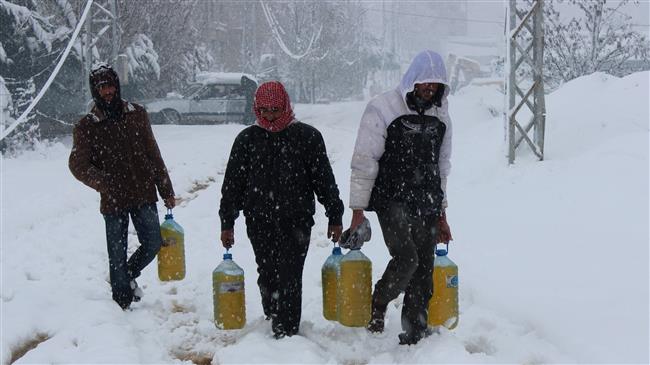 Two Syrian refugees, one a man and the other a six-year-old boy, have died of a severe cold spell in Lebanon.
The bodies were found in the Shebaa region of south Lebanon. The victims had been crossing the mountainous border between Syria and Lebanon.
Thousands of Syrian refugees were afflicted by storm in Lebanon on Wednesday. Many refugees in the country were trapped in their tents by the heavy rain and snow, struggling to stay warm in temperatures hovering around zero degrees.
The UN refugee agency, UNHCR, had distributed cash and fuel coupons among more than 80,000 refugee families ahead of the storm.
The United Nations has declared that Syrians have surpassed Afghans as the second-largest refugee population after Palestinians, fleeing to over 100 countries to escape the foreign-backed war in their country.
As of mid-2014, said a UN report on Wednesday, more than three million Syrian refugees have been registered, accounting for nearly one-fourth of 13 million refugees across the globe.
Syria has been gripped by deadly violence since 2011. The Western powers and their regional allies — especially Qatar, Saudi Arabia and Turkey — are reportedly supporting the militants operating in the country.