General
Colombia struggling to win Venezuela back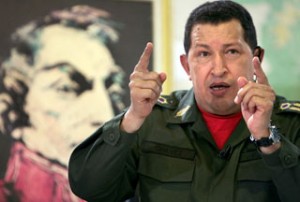 Colombian authorities have warned of the dire economic consequences which could face the country in the absence of trade relations with Venezuela.
On Wednesday, Colombian Minister of Agriculture, Andres Fernandez mourned the loss of the country's second largest trade partner following the recent freezing of the bilateral ties by Venezuelan President Hugo Chavez.
"On the trade side, I will make any possible efforts…so that the economic ties are not hit by political problems," Venezuelan newspaper El Universal Daily News quoted Fernandez as saying to a local radio.
The Tuesday move which affected the diplomatic and economic relations came after Bogota accused Caracas of providing the FARC Marxist guerillas with armaments.
Chavez attacked the government of President Alvaro Uribe of acting 'irresponsibly' saying Colombia had no evidence to prove its claim.
Colombian Minister of Trade, Industry and Tourism, Luis Guillermo Plata, however, said the trade links would remain unharmed despite the hiatus.
"We have had similar situations in the past and trade has continued to grow," he said.