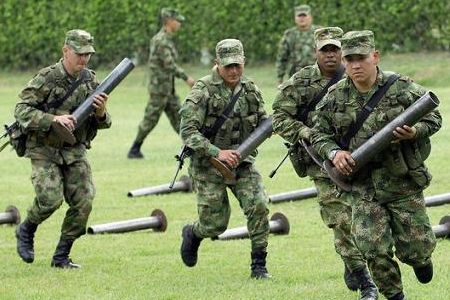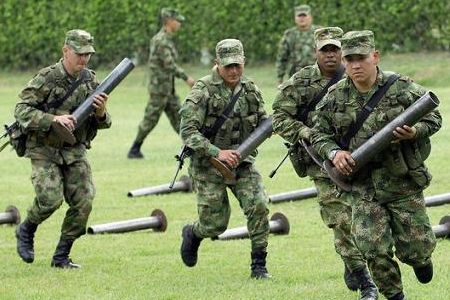 Colombian government has tightened security measures across the country after leftist rebels killed three off-duty soldiers in a town in the southern province of Tolima.
The soldiers relaxing at a club were gunned down on Sunday by the Revolutionary Armed Forces of Colombia (FARC) guerrillas in Chaparral town — some 400 kilometers (250 miles) south of the capital, Bogota.
The killers fled into a rural area after the attack on the soldiers, Tolima Government Secretary Raul Caballero said.
Earlier in the day, twin bomb blasts tore through the town, but there were no reports of loss of life or damage to properties.
According to intelligence reports, FARC and the National Liberation Army rebels are hatching plans to launch attacks on police and military outposts with the intention to destabilize the country ahead of presidential handover.
Juan Manuel Santos will take office on August 7, replacing hard-line President Alvaro Uribe who acquired tenure in 2002. The 58-year-old Santos gained about 69 percent of the vote in run-off elections and will be in office for the 2010-2014 term.
Colombia and Venezuela are currently at odds over Bogota's accusation that Caracas is providing a safe haven to leftist guerrillas. Venezuelan President Hugo Chavez refuted the claims, and severed diplomatic relations with neighboring Colombia in response.
Colombia and Venezuela came close to a military confrontation in 2008 after Colombian troops marched into Ecuador to destroy a cross-border rebel camp.
The animosity between Chavez and Uribe has also exacerbated the situation.