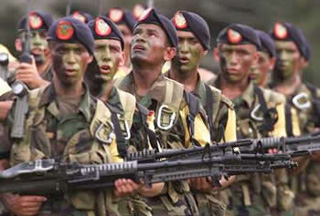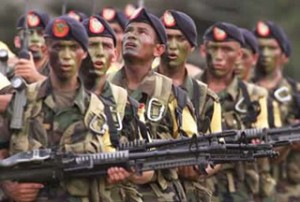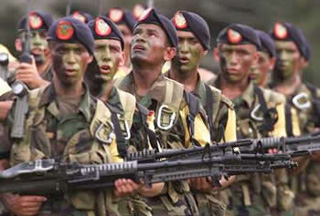 Colombia is to send 84 soldiers to join NATO forces in Afghanistan in yet another nod to US wishes, as the Latin American state draws near isolation.
Colombian Vice President Francisco Santos said on Friday that the infantry soldiers will travel in two groups of 42 — the first in 2010 and the second in 2011 — to join the International Security Assistance Force (ISAF) in war-torn Afghanistan.
The soldiers are to provide security at Spanish bases, where over 780 Spanish troops are stationed.
Santos also stressed that Colombian military presence in Afghanistan could increase in the future.
Colombia, a top US ally in South America, has one of the largest and most well-equipped armies in Latin America, which has been mainly financed and trained by the United States.
The move comes as regional opposition to Washington's decision to increase its military presence and open military bases in Colombia, increased.
Despite Washington's efforts to calm the region, tensions have been running high between Colombia and other Latin states, over the US-Colombia military deal which places around 1,400 fully-armed US soldiers with military equipment in South America.
Venezuelan president Hugo Chavez has even gone so-far as threatening to halt 'all' business transactions with its neighbor, which tops an annual $7 billion.
A number of other Latin American states, such as Brazil, Cuba, Chile, Ecuador, Nicaragua and Bolivia have backed Chavez's bid and accused the United States of setting up a military platform in Colombia from which to attack its neighbors.
Only the Peruvian President Alan Garcia — the other principal US ally in the region — gave his support to the Colombian President Alvaro Uribe, whom he called "a good friend."
The US claims the planned military surge is aimed to help Bogota combat drug-fueled violence.
However, South American leaders accuse the US of using the war on drugs in Colombia as a pretext to boost its regional military presence.