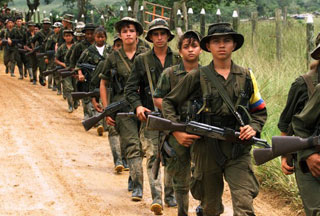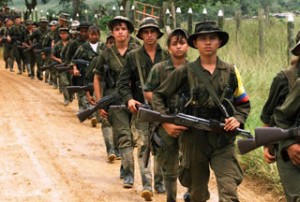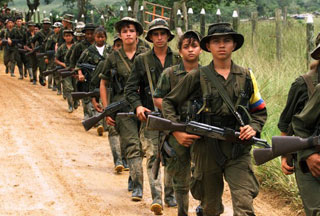 Colombian forces have killed 18 FARC rebels and captured another nine in a surprise assault in the center of the country.
About 100 members of the Revolutionary Armed Forces of Colombia (FARC) were reportedly caught off guard while celebrating the New Year. Colombian officials would not confirm the strike.
The attack began with an airstrike and was followed up with an assault on the FARC location by ground troops. The two sides exchanged fire, but there were no immediate reports of military casualties.
The FARC is the oldest rebel group in Colombia with thousands of members, but has been weakened in recent years.