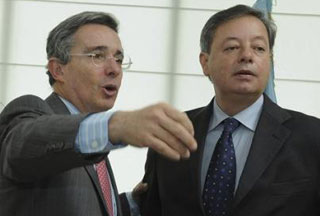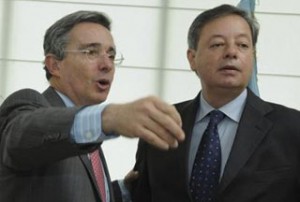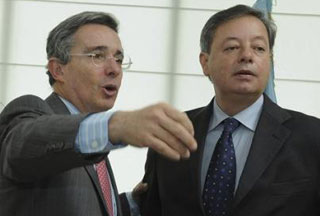 Colombia has warned that its military forces are on "maximum alert" and prepared to defend the country against any attack, amid rising tensions with Venezuela.
Colombian Defense Minister Gabriel Silva issued the warning on Friday after a meeting of the country's National Security Council in Arauca, a city on the eastern border with Venezuela.
He said President Alvaro Uribe and the military forces of Colombia were intent on remaining calm "because they know there are provocative forces on the border that must be avoided at all cost."
But he went on to say that this "does not mean that we are not prepared or are not on maximum alert to prevent any aggression against Colombia, against Colombians or against our territory," AFP reported him as saying.
Uribe's National Security Council met for five hours in Arauca with military and police commanders in the border area a day after Bogota charged that Venezuelan troops had blown up two footbridges across the border in northeastern Colombia.
Silva said the destruction of the bridges was an act of aggression against the civilian population.
This is while Venezuela said on Thursday that the bridges were destroyed because they were being used by drug traffickers and smugglers.
The two neighbors have long been at odds, but tensions have sharpened in recent months over a US-Colombian agreement giving the US military access to seven Colombian bases.