General
Colombians nabbed in Caracas, consul says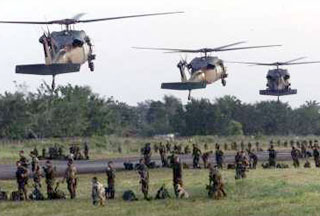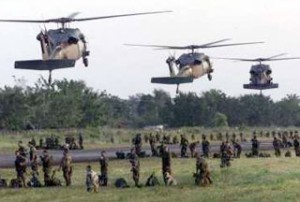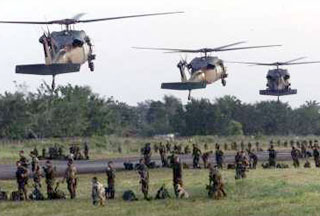 Venezuela has arrested some Colombians as tensions are increasing between the two countries over a new Bogota-Washington military deal.
Colombian consul in Caracas, Maria Elvira Cabello, said on Sunday between 20 and 30 Colombians, including an official from Colombia's diplomatic mission, were held at a police station for several hours before being released.
The detainees were arrested when they waited to get identification cards that are regularly distributed by the consulate, the Associated Press reported.
Cabello said police told her the consulate should have requested permission to distribute the ID cards, but she said the mission had notified authorities. Similar initiatives have been organized in the past without incident, she said.
The Colombian government finalized a security agreement with the US that would give the US military access to seven Colombian bases for 10 years.
Earlier, Venezuelan President Hugo Chavez sharply criticized the US for increasing its military presence in Colombia.
US officials say American troops will continue to be involved in helping Colombia in counter-drug operations and in supporting its fight against leftist rebels.
Despite Washington's efforts to calm the region, Latin American countries are concerned about the deal which places fully-armed US soldiers with military equipment in South America.
South American leaders say the US uses the war on drugs in the region as a pretext to boost its regional military presence.