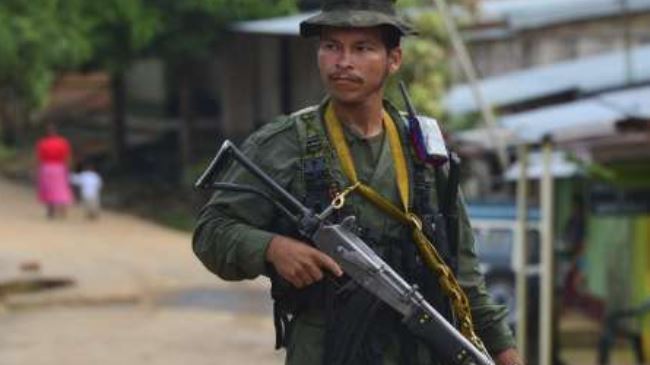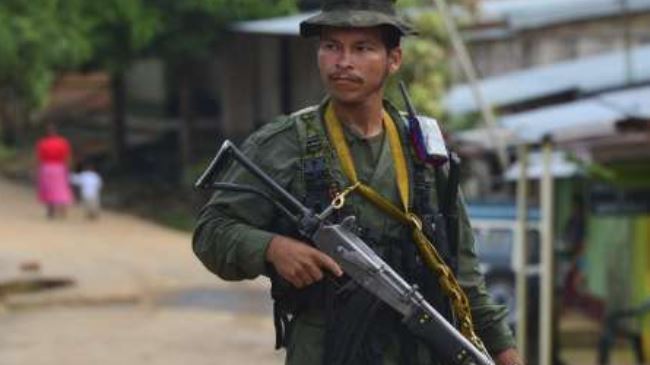 The Revolutionary Armed Forces of Colombia (FARC) has confirmed that it will release two soldiers captured recently in a bid to revive peace negotiations with the government.
FARC rebels said they transferred the soldiers from a site in the Arauca forest in eastern Colombia on Monday to deliver them to a Red Cross-organized humanitarian mission the following day.
The rebels captured the soldiers during combat in the northeastern part of the country on November 9.
The peace talks between the government and FARC were suspended following the capture of a number of military personnel including General Ruben Alzate along with his two companions, a corporal and an army adviser, in the western region of Choco on November 16.
The rebels said in a recent statement that they plan to release Alzate later this week, but their decision depends on the army's actions.
"We hope the defense ministry will act with prudence and discretion so as not to block" the release of Alzate, the statement said.
Colombian President Juan Manuel Santos had earlier said talks would only resume if the rebel group immediately releases the captives.
The peace talks between the Colombian government and the rebels began in November 2012 in the Cuban capital, Havana. There has been no bilateral truce during the negotiations.
FARC is Latin America's oldest rebel group and has been fighting the government since 1964.
Bogota estimates that 600,000 people have been killed and more than 4.5 million others have been displaced due to the fighting.