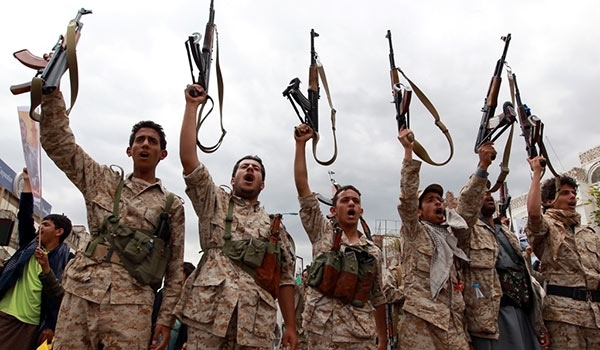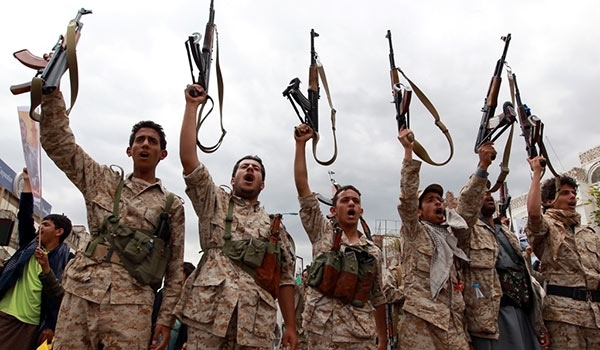 A senior Yemeni official announced that the country's army and popular forces have gained major military achievements in Ma'rib against the Saudi-led enemies and laid siege on the UAE soldiers in the Western province.
"Over 500 Emirati military servicemen are presently under the siege of the army and popular forces in the Eastern part of Farza region in Ma'rib province," senior Ansarullah Commander Ali al-Houthi told FNA on Friday.
He further said that the Yemeni forces thwarted an attack by the Saudi-led forces and laid siege on over 500 UAE government troops.
Earlier this month, a Yemeni Tochka missile hit the Saudi-led coalition's military base in Ma'rib province, killing tens of coalition servicemen, including 8 senior Saudi and UAE officers.
A Commander of Yemen's Ansarullah Movement confirmed firing of the ballistic missile at the Ma'as military base in Ma'rib in Central Yemen.
He noted that at least 48 Saudi forces were killed in Yemen's Tochka missile attack.
Also on February 3, the Yemeni forces rained down a barrage of missiles at the Saudi forces' military tower in Al-Dokhan region in Jizan province in Southern Saudi Arabia.
Al-Dokhan tower was reportedly destroyed in the Yemeni missile attacks in Jizan as eyewitnesses said that they had seen smoke rising from it.
The Yemeni army and popular forces regained control of Al-Khurma region in Asir province after they destroyed two arms depots and other military hardware of the Yemeni forces in the region.
Meantime, the Yemeni army's artillery units pounded Malhama military base in Jizan province. The Saudi troops started fleeing their base as soon as they came under the missile attack.
Also on Tuesday, the Yemeni army and popular forces raided Saudi Arabia's military bases and military positions in the Southern part of the kingdom and destroyed their military equipment and hardware.
Informed military sources in the Northern parts of Yemen confirmed that the Yemeni Army alongside the popular forces raided Saudi Arabia's military bases and positions near the borders with Yemen, and destroyed 11 Saudi tanks and armored vehicles.