Iran
Middle East
Commander Asks for Establishment of Soft War Headquarters in All Iranian Bodies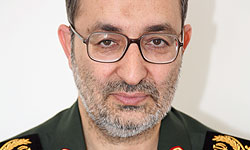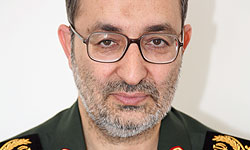 A senior commander of the Iranian Armed Forces underlined the necessity for nationwide preparedness to repel enemy threats against the country, saying that all state bodies should set up headquarters to fight back enemies' soft war against Iran.
Speaking on Tuesday, Deputy Chief of Staff of the Iranian Armed Forces for Basij and Defense Culture Brigadier General Massoud Jazzayeri pointed to the ongoing economic and cultural war against Iran, and said, "The current war conditions should be realized well and its aspects should be assessed and each of the country's authorities and directors should identify their defense zone and lines."
"We propose that each government organization and body establishes a soft war headquarters to do the necessary planning for confronting the enemies' plots as a serious and principal agenda," Jazzayeri noted.
Earlier this month, Commander of the Islamic Revolution Guards Corps (IRGC) Major General Mohammad Ali Jafari underlined that Basij (volunteer) forces play a key role in defusing enemies' soft plots against Iran.
Supreme Leader of the Islamic Revolution Ayatollah Seyed Ali Khamenei had also on many occasions warned about the enemies' soft-war plots to undermine Iran's resolve towards progress.
In November 2009, he underlined the necessity for proper measures to repel enemy's soft war against Iran.
"Today, the main priority of the country is to confront (enemy's) soft warfare which is aimed at creating doubt, discord and pessimism among the masses of the people," Ayatollah Khamenei said, addressing a large and fervent congregation of Basij (volunteer) forces at the time.