Iran
Commander Asks Nation to Keep Vigilant against Enemy's Soft War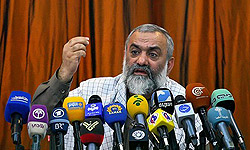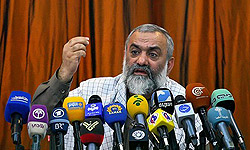 Commander of Basij (volunteer) force Brigadier General Mohammad Reza Naqdi called on the nation to keep vigilant against the conspiracies and plots hatched by the enemies, reminding the complex nature and complicated aspects of soft war.
The enemy has come to full-scale soft war against Iran, Naqdi said on Wednesday.
Addressing a group of Basij members, he said enemies try to employ all facilities such as satellite and facebook and cultural inroad to deviate Iranian youth from path of the Islamic Revolution.
Supreme Leader of the Islamic Revolution Ayatollah Seyed Ali Khamenei has also on many occasions warned about the enemies' soft-war plots to undermine Iran's resolve towards progress.
In November 2009, he underlined the necessity for proper measures to repel enemy's soft war against Iran.
"Today, the main priority of the country is to confront (enemy's) soft warfare which is aimed at creating doubt, discord and pessimism among the masses of the people," Ayatollah Khamenei said, addressing a large and fervent congregation of Basij (volunteer) forces at the time.