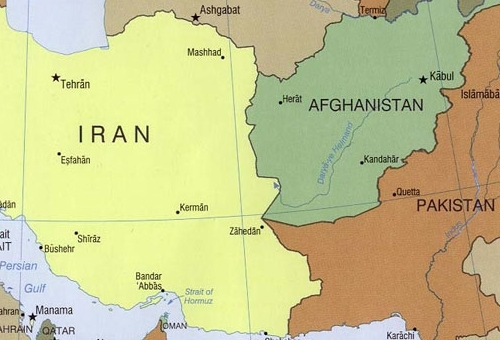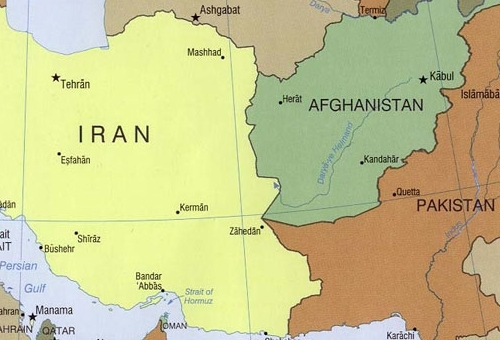 An Iranian border commander underscored that no clashes occurred between his forces and the Pakistani soldiers along the border on Friday.
Border Guards Commander in the Southeastern Iranian Province of Sistan and Balouchestan Brigadier General Rohambakhsh Habibi underscored that no clashes have occurred between the Iranian and Pakistani military forces along the border.
Media reports said on Friday that Pakistani and Iranian forces have exchanged mortar fire along their border.
The two countries share a long desert border which straddles Baluchistan province in Southwest Pakistan and Sistan and Balouchestan in Southeastern Iran.
Earlier this month, the Iranian interior ministry held Islamabad accountable for the terrorist attacks that claimed the lives of several policemen in Southeastern Iran recently.
"We don't expect the Pakistani government (to allow) the terrorist operations will be held against Iran from the Pakistani soil," Interior Ministry Spokesman Hossein Ali Amiri told reporters in Tehran at the time.
He called on the Iranian foreign ministry to take more active measures in contacts with Islamabad to make the Muslim neighboring state in order not to allow their country become a launchpad for terrorist operations against Iran.
Amiri called for Pakistan's serious cooperation in preventing terrorists' infiltration into the Iranian soil, and said, "The Pakistani government should be held accountable for the terrorist operations."
Sistan and Balouchestan Province has been the scene of a number of terrorist attacks in recent years, after Western Pakistan became a terrorist hub for various anti-Islamabad and anti-Iran militant groups.
On February 6, Jaish al-Adl terrorists kidnapped five Iranian border guards in Jakigour region in Sistan and Balouchestan and took them to the Pakistani territory.
In a message on April 6, Iran's Interior Minister Abdolreza Rahmani Fazli said efforts by security and diplomatic bodies as well as locals had borne fruit and four of the abductees were freed and reunited with their families.
On October 25, 2013, Jaish al-Adl terrorist group killed 14 Iranian border guards and wounded six others in the border region near the city of Saravan in Sistan and Balouchestan Province.
In February 2013, Iran and Pakistan signed a security agreement under which both countries are required to cooperate in preventing and combating organized crime, fighting terrorism and countering the activities that pose a threat to the national security of either country.
Iran has repeatedly called on Pakistan to comply with the terms of the agreement.