Iran
Commander: Drone, Missile, Artillery, Airforce, Armored Units Participating in IRGC Drills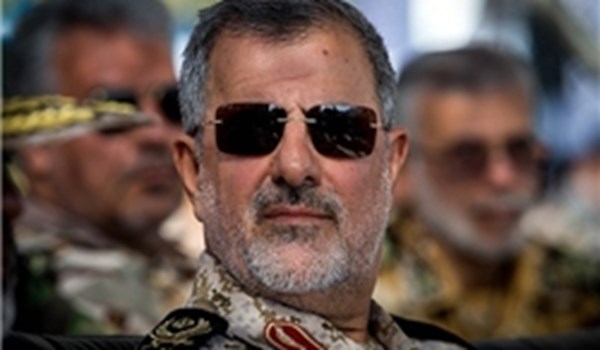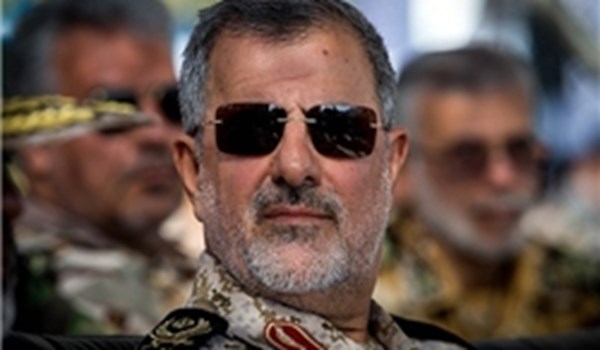 Commander of the Islamic Revolution Guards Corps Ground Force Brigadier General Mohammad Pakpour announced that the two-day defense-security wargames in Northwestern Iran is being staged with the participation of different IRGC units.
"The combined operations were successfully carried out during the 'Moharram' security drills, participated by the drone, missile, artillery, air force and armored units," General Pakpour said on Sunday.
Also, Spokesman of the Wargames Brigadier General Habib Shahsavari said that the artillery units of the IRGC Ground Force fired heavy fire and the commando forces, supported by the T72S tanks, attacked simulated enemy targets.
He underlined that the main goal of the drills was to enhance the IRGC Ground Forces' preparedness in combat, equipment and specialized fields.
General Pakpour had announced on Friday that his forces will start defense-security drills in the Northwestern parts of Iran on Saturday.
"During the two-day wargames, the elite armored, airborne, artillery, commando and drone units will display the IRGC Ground Forces' preparedness, might and strength in safeguarding and protecting the Islamic Iran's borders," General Pakpour said on the sidelines of the nationwide parades.
He added that the drills are codenamed as 'Moharram' and will be organized by the IRGC's Hamzeh Seyed al-Shohada base in Northwestern Iran.
Various units of the Islamic Republic Army, the IRGC, Law Enforcement Police and Basij (volunteer) forces staged nationwide parades in Tehran and other cities across the country on Friday morning.
The latest military and defense achievements and missiles manufactured by Iranian experts were put on display at the parades.