Iran
Commander: Future Belongs to Active Players in Caspian Sea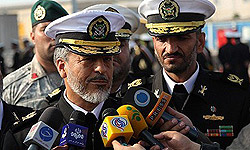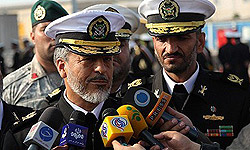 Navy Commander Rear Admiral Habibollah Sayyari underlined the huge oil and gas reserves in the Caspian Sea, and said future belongs to those countries which play an active role in the Sea.
"The future belongs to those playing active role in the Caspian Sea," Sayyari said, addressing a number of provincial officials in the Northern city of Sari on Wednesday.
He said that the Caspian Sea is a major energy field holding about dlrs 50 billion of oil and gas reserves, and added that the volume of trade through the Caspian Sea is about 65 million tons a year with Iran constituting 20 percent.
The Caspian Sea is estimated to contain between 17 billion and 33 billion barrels of proven oil reserves.
The Caspian Sea is the largest enclosed body of water on earth by area, variously classed as the world's largest lake or a full-fledged sea.
Caspian Sea littoral states consist of Iran, Russia, Kazakhstan, Turkmenistan and Azerbaijan.