India
Commander: Indian Navy ready to send flotilla to Iran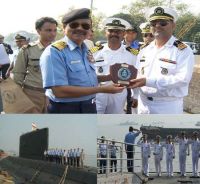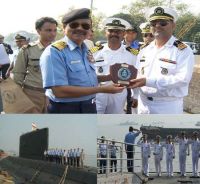 Commander of India's West Navy Admiral Shekar Sinha underlined the need for the deepening of defense cooperation with the Iranian Navy saying his force is ready to send its flotilla to Iran.
According to IRNA, Admiral Sinha said in a meeting with Commander of the 28th Flotilla Captain Babak Balouch in Mumbai port on Sunday "The Indian Navy has full readiness to expand relations between the two countries' navies and exchange of a flotilla to Bandar Abbas port."
He reiterated that the two countries' navies have a lot of potential for joint cooperation, and said, "We welcome expansion of such collaboration.
Captain Balouch, for his part, briefed Admiral Sinha about the 28th Flotilla's missions and duties.
The 28th Fleet of the Iranian Navy berthed in Mumbai on Thursday.