Iran
Commander: Iran Deems Missile Program as Redline, Accepts No Talks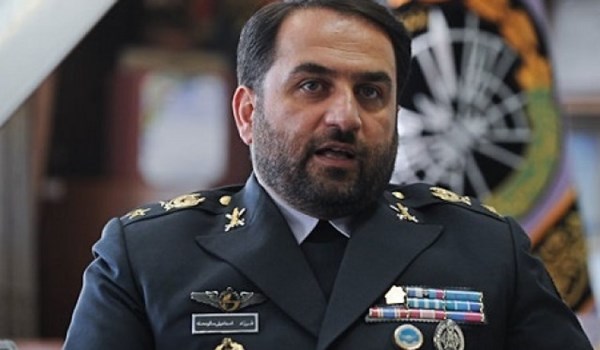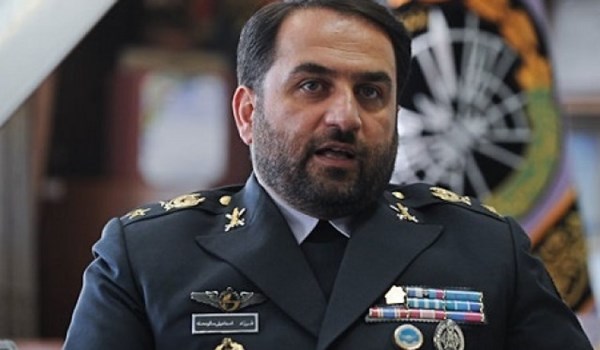 Commander of Khatam ol-Anbia Air Defense Base Brigadier General Farzad Esmayeeli underlined that the Islamic Republic considers its defense program, including ballistic missile development, as its redline, and the country's senor officials would accept no proposal for talks.
Esmayeeli's remarks came in reaction to the western countries officials' calls for holding talks with Iran on its defense and missile capabilities.
"The enemies are looking for harming our (Islamic) revolution and nation, therefore negotiating on our missile and defensive capabilities will in no way make sense," General Esmayeeli said.
General Esmayeeli underlined that the enemies of Iran will take the dream of holding talks on the country's defensive capabilities to grave as there will be no talk.
In relevant remarks late in March, Foreign Ministry Spokesman Bahram Qassemi termed Iran's defense and missile power as a redline of the Islamic Republic that might never go under negotiation, but meantime said his nation could explain its stances in meetings with neighbors to ensure them of its peaceful intentions.
"There are some views in a number of European states about issues related to Iran, including defense and missile issues that are not negotiable in our view. We have stated several times and emphasize now that there is no justification for their concerns as we (also) believe it (missile power) to be a redline of the Islamic Republic of Iran," Qassemi said.
He underlined that Iran's defense power is just a defensive and deterrent policy earned through experiencing the 8-year Iraqi-imposed war.
"This policy is a fully clear and calculated and will harm no country in the region and the world," Qassemi said, adding that Iran is trying to remove the unnecessary concerns in talks with the regional, neighboring and other countries.