Iran
Middle East
Commander: Iran in Full Control of Persian Gulf, Strait of Hormuz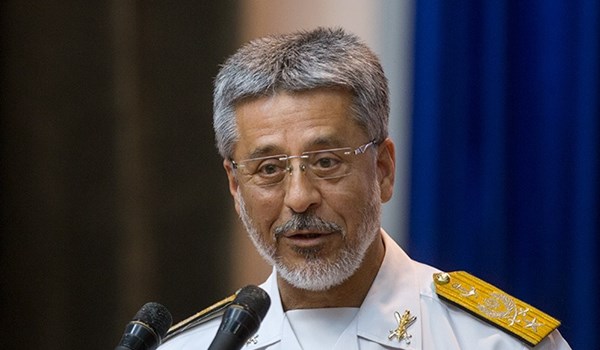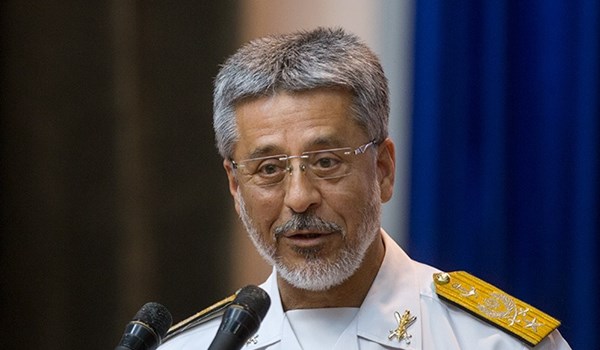 Deputy Commander of the Iranian Army for Coordination Rear Admiral Habibollah Sayyari announced that the country's Navy and the Islamic Revolution Guards Corps (IRGC) have the upper hand in the Persian Gulf and the Strait of Hormuz, guaranteeing security of the key energy lifeline.
"Our country has a geographical situation that leads to our full control over the Persian Gulf, the Strait of Hormuz and North of the Sea of Oman and we use this geographical situation well," Rear Admiral Sayyari told FNA on Wednesday.
He stressed the importance of the Strait of Hormuz for Iran as one of the world's energy lifelines, and said, "The Islamic Republic of Iran is able to establish security in the Strait of Hormuz by herself and with the help of the neighboring states and there is no need for the presence of others to this end."
Alluding to the US warships' deployment in the Persian Gulf, Rear Admiral Sayyari said, "Therefore, others who come to the region should not use this issue (the security of Strait of Hormuz) as a pretext because they have stirred insecurity wherever they have gone."
He also underscored the Iranian Armed Forces' high preparedness and deterrence power which prevents any war against the country, and said, "They can hit a strong blow at the enemy in a way that its interests will be seriously endangered."
In relevant remarks last Wednesday, Chief of Staff of the Iranian Armed Forces Major General Mohammad Hossein Baqeri said vessels are having a smooth trafficking in the Strait of Hormuz because the warships of the trans-regional states are obeying the orders issued by the IRGC Navy in accordance to international laws.
"Thanks to the IRGC Navy's preparedness and capabilities, the hostile states have felt anxious before entering the Strait of Hormuz and acted upon international rules in the past year; if they make a move outside (this charter), they would face the IRGC Navy's countering and controlling measures," General Baqeri said, addressing a forum in the Northeastern city of Mashhad.
He described the Persian Gulf as Iran's home and the enemies as uninvited guests, and said, "We never overlook the enemy's new strategies and always monitor them."
"The enemies should know that the Persian Gulf is such an inappropriate place for their wars and clashes that when an unwise person in the US orders war, even their experts say that they do not have the power to confront the Islamic Republic of Iran," General Baqeri said.
His remarks came in reaction to US Secretary of State Mike Pompeo's claims that Iran does not control the Strait of Hormuz.
"The Islamic Republic of Iran does not control the Strait of Hormuz. The Strait is an international waterway. The United States will continue to work with our partners to ensure freedom of navigation and free flow of commerce in international waterways," he wrote on his twitter page on Monday.