Iran
Commander: Iran, Italy Share Common Views on Campaign against Narcotics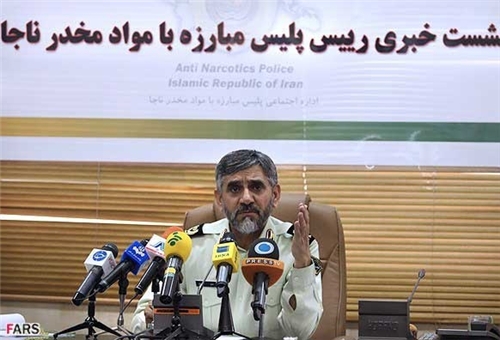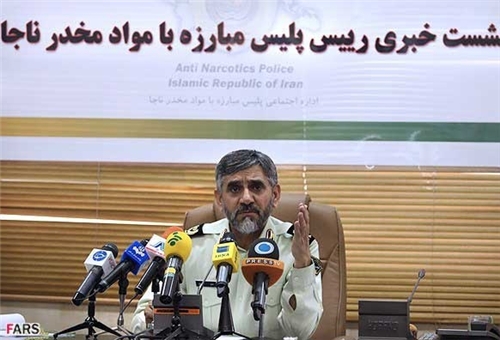 Commander of the anti-narcotics squad of Iran's Law Enforcement Police General Ali Moayyedi underlined that Tehran and Rome share common views on campaign against drug-trafficking.
"Italy's views about fighting drug-trafficking are close to Iran," General Moayyedi told reporters after meeting his Italian counterpart in Tehran on Sunday.
He underlined that the visit to Tehran by Italy's commander of ant-narcotics squad paves the way for boosting interactions between the two countries in the war on drugs.
Moayyedi pointed to the sharing of experiences and exchange of information between Iran and Italy, and said, "Today information and knowledge say the first word in the world and since the Iranian police is a force with international duties and it, thus, feels obliged to obtain the knowledge of the day, it establishes ties with other countries."
In August, Iranian President's Chief of Staff Mohammad Nahavandian and Italian Deputy Foreign Minister Lapo Pistelli, in a meeting in Tehran, underlined the need for bolstering bilateral ties between Tehran and Rome in all fields.
Nahavandian said that Tehran and Rome have a good record of friendly relations and there are plenty of capacities for continuation of mutual cooperation between the two countries.
"The government of Islamic Republic of Iran is ready to expand its relations and interactions with all countries on a win-win basis," he added.
The Italian diplomat, for his part, said that by witnessing and realizing Iran's new conditions Italy is willing to develop its cooperation with the Islamic Republic in different fields.
Iran spends billions of dollars and has lost thousands of its police troops in the war against traffickers. Owing to its rigid efforts, Iran makes 81 percent of the world's total opium seizures and has turned into the leading country in drug campaign.
Iran has always complained about the EU and other international bodies' lack of serious cooperation with Iran in the campaign against drug trafficking from Afghanistan.
The UNODC Opium Survey 2011 reported that despite increased efforts to combat poppy harvests, rising prices and growing demand boosted cultivation by seven percent in 2010, spreading to new regions of Afghanistan.