Iran
Commander: Iran, Mideast's safest, mightiest country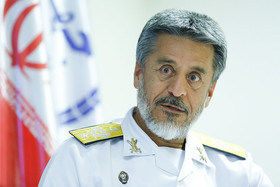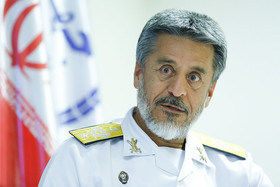 Commander of Iran's Navy Rear Admiral Habibollah Sayyari said on Wednesday that Iran is the most mighty and safest country in the Middle East.
"Today, the Islamic Republic of Iran is the most mighty and secure country in the Middle East which is the result of resistance during the Holy Defense period (the eight-year imposed war on Iran)," he said.
He also referred to 'deterrence power' of the Islamic Republic of Iran in different military areas. "The Navy not only is protecting the country's borders well, but also it successfully conducts its trans-regional missions."
Admiral Sayyari also noted that the Iranian armed forces, more power to the past, are ready to defend the Islamic system against any aggression. "The Iranian nation is always supporting the armed forces in their missions."
He also said the Iranian nation is an 'alive nation', because it is capable of defending itself.
In relevant remarks in May, Commander of the Iranian Ground Force Brigadier General Ahmad Reza Pourdastan reiterated that the country is now enjoying the best military force with unique features, who are fully prepared to confront any possible enemy threat and aggression under any conditions.
Iran's Armed Forces will be never shocked by enemies moves, Pourdastan stressed, addressing a gathering in Tehran.
"Today, we are facing new threats that are totally different in terms of type, shape and size compared to those of the past," he added.