Iran
Middle East
Commander: Iran Plans to Extend Naval Presence in Farthest Regions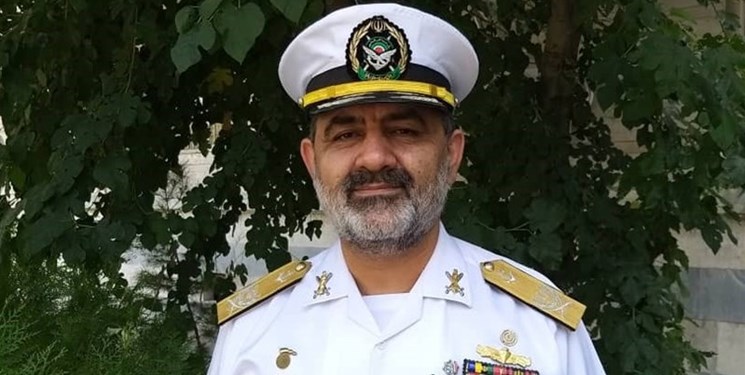 Iranian Army Commander Rear Admiral Shahram Irani underlined the country's plan to send fleet of warships to the high seas and farther regions.
Rear Admiral Irani made the remarks on Friday, referring to the presence of the Army's Naval forces in free waters.
Establishing maritime safety and security is one of the most important goals of such presence, he said.
Rear Admiral Irani said that the Iranian army enjoys enough maritime capabilities to be present everywhere.
Providing security and safety for all vessels in free waters is a priority for Iran Army, he said, adding that demonstrating Iran's power as well as conveying the message of peace and friendship to all nations is another reason behind such presence.
Today, the maritime presence of the Army reaches about two thousand kilometers from the borders of the Islamic Iran, Rear Admiral Irani said, "But we plan to extend our presence to farther areas."
In recent years, Iran's naval forces have increased their presence in high seas to secure naval routes and protect merchant vessels and oil tankers against pirates.
In line with international efforts to combat piracy, the Iranian Navy has also been conducting anti-piracy patrols in the Gulf of Aden to safeguard the vessels involved in maritime trade, specially the ships and oil tankers owned or leased by Iran.
Iranian Deputy Army Commander for Coordination Rear Admiral Habibollah Sayyari said in June that presence of the Iranian warships in international waters, including the Atlantic Ocean, increases the country's strategic depth.
"In the past, the Islamic Republic of Iran's Army had succeeded in sending its fleets of warships to distant waters, including the Indian and Pacific Oceans and the Mediterranean Sea, and has now managed to fulfill its promise of deploying in the Atlantic Ocean by dispatching Makran warship (floating forward staging base) and Sahand destroyer," Rear Admial Sayyari said.