Iran
Middle East
Commander: Iran Self-Sufficient in Production of Military Drones
Iranian Army Deputy Commander for Coordination Brigadier General Mehdi Hadian announced his country's self-sufficiency in manufacturing military drones.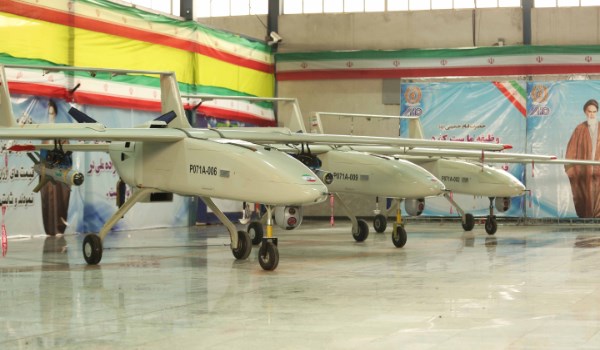 "Iran has gained salient achievements in the defense industry, electronic war, and training affairs, etc.," General Hadian said on Wednesday.
At the initiative taken by the knowledge-based companies, Iran's Army has managed to attain self-sufficiency in the field of manufacturing of drones, he added.
Iran's Army Forces enjoy hi-tech technology in the aviation industry, so, knowledge-based companies play a leading role in this field, General Hadian said.
Last March, the Iranian Air Force (IAF) officially unveiled the production line of Kaman-12, a domestically-manufactured unmanned combat aerial vehicle.
The unveiling ceremony was attended by Vice-President for Science and Technology Sorena Sattari and Air Force Commander Brigadier General Aziz Nasirzadeh in Tehran.
The aircraft can fly at the top speed of 200 kilometers per hour for 10 straight hours.
It can use an airstrip as short as 400 meters and covers a 1,000-kilometer combat radius.
The UAV weighs 450 kilograms and can carry a payload as heavy as 100 kilograms.