Iran
Commander: Iran Well Aware of Soft Points of US Apache Choppers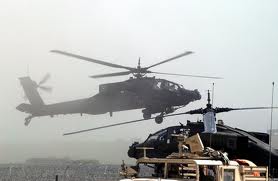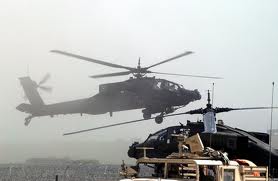 A senior Iranian army commander stressed vulnerability of the US and Israeli armies' Apache choppers, and stated that Iran has spent lots of time and energy on pinpointing the weak points of these combat helicopters.
"They (Americans) know well that their choppers are vulnerable and for that reason they have protected some sensitive parts and some layers of these choppers, but this is not true about all the body of these choppers and we, too, have focused on their weak points," Head of the Organization of Research and Self-Sufficiency Jihad of the Iranian Army Ground Force General Seyed Massoud Zawarehei told FNA on Tuesday.
"All in all, choppers are surely vulnerable and cannot be coated by a layer of steel," the commander added.
His remarks came a few days after Iran unveiled Shaher 14.5mm sniper rifle. The rifle is capable of targeting and destroying concrete strongholds, armored vehicles and choppers.
In February 2010, an Islamic Revolution Guard Corps (IRGC) official announced that Iran has designed a new kind of surface-to-air missiles to bring down the United States' much boasted Apache choppers.
"Enemies should not imagine that if their Apache choppers have shown a mighty and desirable performance in Iraq and Afghanistan, they can show the same might and power in a possible aggression against Iran. We will certainly put an end to the power of their Apaches through our measures," Colonel Nasser Arab-Beigi, the head of IRGC's Self-Sufficiency Jihad Organization, made the remarks in an exclusive interview with FNA at the time.
Tehran launched an arms development program during the 1980-88 Iraqi imposed war on Iran to compensate for a US weapons embargo. Since 1992, Iran has produced its own tanks, armored personnel carriers, missiles and fighter planes.
Yet, Iranian officials have always stressed that the country's military and arms programs serve defensive purposes and should not be perceived as a threat to any other country.