Iran
Commander: Iranian Armed Forces Manufacture Military Products Based on Threats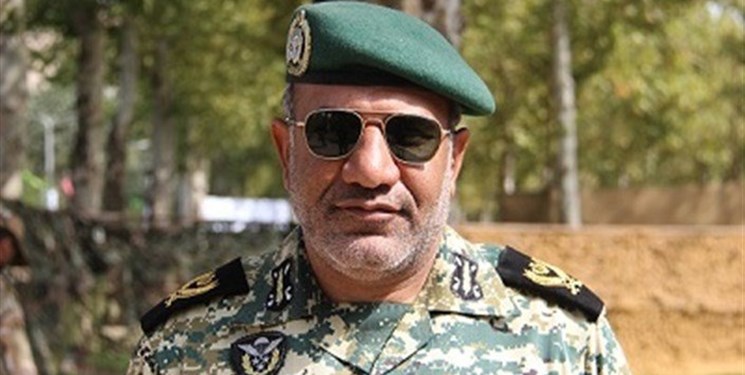 Deputy Commander of the Iranian Army Ground Force Brigadier General Amir Nozar Nemati underlined the high capabilities of the country's Armed Forces in the production of different military equipment, adding that they are manufactured based on threats.
"Today, we do not depend on foreign states for the production of the main defense products in the military sphere and our operational officials and experts design defensive products appropriate to (enemy) threats by monitoring the threats and analyzing the needs and we enjoy high power in designing and building these products," General Nozari said in an interview with the Persian-language Mizan news agency on Monday.
Elsewhere, he described security, territorial integrity and independence of the Islamic Republic of Iran as the Armed Forces' redline.
"Under the Islamic Republic's doctrine, we do not make aggression against any country but we defend our country's security decisively," Nozari said.
Iran has made good progress in production of different military equipment and weapons in the past few decades despite sanctions and has even declared preparedness to export them to the friendly states.
Iranian Foreign Ministry Spokesman Saeed Khatibzadeh said on Monday that given the expiration of the arms embargoes against his country, Iran will be entitled to supply the friendly states' defensive needs.
"Iran is a responsible government and is not (only) after selling weapons but it is after defensive cooperation and of course, given the removal of the arms restrictions on Iran, the country is entitled to meet other countries' legitimate needs," Khatibzadeh told reporters in a video conference in Tehran.
"We are not under any restriction within the framework of the international rules and regulations to provide other countries' defense needs and we do not compromise on this right and will use this right," he added.
His comments came after Iranian Defense Minister Brigadier General Amir Hatami in a meeting with his Iraqi counterpart General Juma Anad Saadoun in Tehran on Saturday underlined his country's preparedness to supply the Armed Forces in Iraq with needed weapons and military equipment.
"Thanks to its abundant capacities and infrastructures which are the fruits of the cruel sanctions era after the victory of the Islamic Revolution, the Islamic Republic of Iran's defense ministry is ready to provide the Iraqi Armed Forces' needs to strengthen Iraq's defense power," General Hatami said in the meeting.
Earlier this month, Iranian Army Airborne Commander General Yousef Qorbani announced that the Iraqi Army has demanded Iran to sell and mount its indigenous night vision systems on the Arab country's helicopters.
"The Iraqi airborne officials visited Iran recently and we also decided to pay a reciprocal visit and the Iraqi side was highly interested in purchasing (helicopter) parts from Iran and wanted the Iran-made night vision systems to be mounted on their helicopters," General Qorbani said.
He noted that Iran is now able to produce 500 helicopter parts, adding that the first indigenously developed helicopter will be manufactured in the country soon.