Iran
Commander: Iranian Army Ground Force to Display New Achievements Soon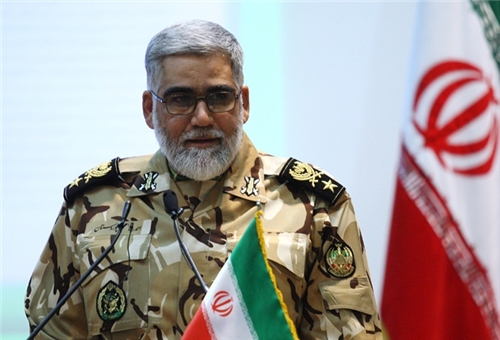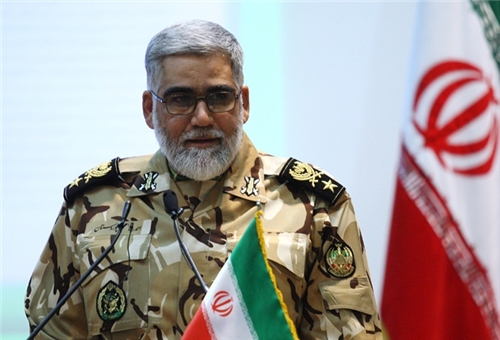 Commander of the Iranian Army Ground Force Brigadier General Ahmad Reza Pourdastan announced on Monday that his armored and airborne units will soon display a number of achievements.
Brigadier General Pourdastan said the Army's Ground and Air forces will stage joint military exercises in November, and added, "The capabilities of armored and airborne units will be tested in the (upcoming) drills."
"The drills codenamed Qamar-e Bani Hashem will be conducted in an area covering 250,000 square kilometers (in three operational zones) of land in the Southeastern parts of the country," he added.
The Iranian Armed Forces have recently test-fired different types of newly-developed missiles and torpedoes and tested a large number of home-made weapons, tools and equipment, including submarines, military ships, artillery, choppers, aircrafts, UAVs and air defense and electronic systems, during massive military drills.
Defense analysts and military observers say that Iran's wargames and its advancements in weapons production have proved as a deterrent factor.
On Sunday, the Iranian Armed Forces displayed the country's latest home-made military tools, weapons and equipments in large military parades in Tehran and across the country.
The annual September 22 parades mark the start of the Week of Sacred Defense, commemorating Iranians' sacrifices during the 8 years of Iraqi imposed war on Iran in 1980s.
The ceremony took place at the mausoleum of the Founder of the Islamic Republic, the Late Imam Khomeini, in Southern Tehran.
During the parades, the Iranian armed forces displayed different weapons and military tools and equipment, including different kinds of fighters, choppers, drones, ground-to-ground missiles, air-to-ground missiles, surface-to-surface missiles, tactical and armed vehicles, surface and underwater vessels, electronic and telecommunication equipment, light and mid-light weapons, different kinds of artillery and mortar-launchers, air defense systems and engineering and logistic equipment.