Iran
Commander: Iranian Army Monitoring Enemies' Moves Beyond Borders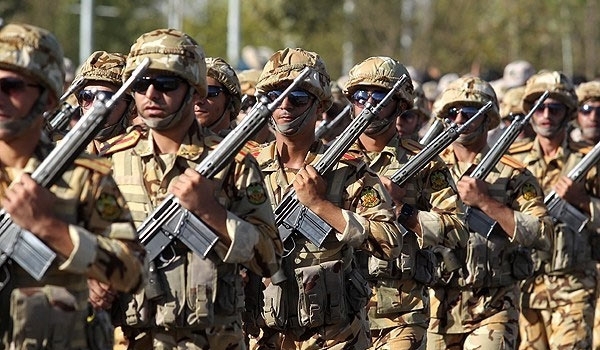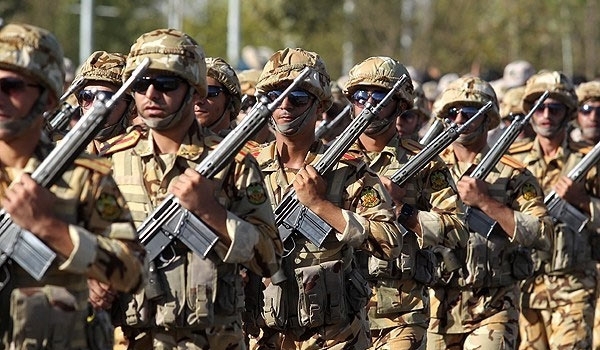 A senior border commander of the Iranian Army said the country's military troops are fully ready to stand against any threat posed to Iran and its interests even outside the borders.
"Our elite forces are ready to conduct their missions beyond the borders," the Iranian Army's Commander in Jolfa Border Region, Colonel Mahmoudi, said Saturday.
He said the Iranian army is monitoring all military movements along the border regions, specially Jolfa border region, round the clock, and added, "Given the Armed Forces' relentless efforts and people's vigilance, the Jolfa region enjoys an exemplary level of security."
Colonel Mahmoudi said that the Iranian army has attained high-level of preparedness and is ready to protect the country's territorial integrity.
In relevant remarks on Tuesday, the Iranian Ground Force Commander Brigadier General Ahmadreza Pourdastan said that the country's army would go on alert if any hostile troops approach the country's border, warning that the army's threshold of action is 40km outside borders.
Addressing the rank and files of the Iranian Army Ground Force in Tehran on Tuesday, Gen. Pourdastan said the Islamic Republic Army is monitoring every move made in the region "and would show reaction once necessary".
He further ensured the Iranian military forces' full preparedness, saying that "the army would never be surprised".
The General said the region is suffering from proxy wars, and reiterated that the army is fully ready to defeat any type of enemy in any kind of proxy war.
"We have drawn a 40km redline and we deal with any threat that approaches this redline," the Ground Force commander said.
Pourdastan and many other Iranian military officials have repeatedly warned that they would show tough reaction to any enemy that might approach the country's borders from a good distance and before the enemy troops cross the border into Iran.
ISIL was in some areas only 100 kilometers away from Iran's border last year, but was pushed back hundreds of miles away to western Iraq with the help of Iranian advisors.
In January 2015, Pourdastan said ISIL evacuated areas closer than 40km to the Iranian border after receiving relevant warnings from Tehran.