Iran
Commander: Iranian Missiles Highly Capable of Confronting Enemy Threats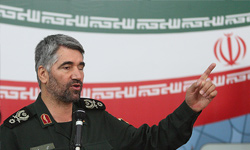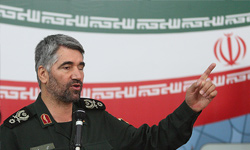 Iran's home-made missiles have stretched a security umbrella over the country, Lieutenant Commander of Basij (volunteer) Forces Brigadier General Ali Fazli stressed.
"…the missiles which are produced in Iran now can provide protection for the Islamic Iran for a remarkable range if necessary and in times of (enemy) aggression," Fazli said here in Tehran on Saturday.
Meantime, he downplayed enemies threats against Iran, and stated, "If the arrogant powers and enemies could take a new step (against Iran), certainly they would not spare it."
The remarks by Fazli came after, Iranian Defense Minister Brigadier General Ahmad Vahidi announced on Saturday that the country has successfully test-fired the fourth generation of high-precision Fateh-110 missiles.
"The fourth generation of high-precision Fateh-110 missiles with a range of over 300km was test-fired by the defense ministry's aerospace industries organization," Vahidi told reporters in Tehran today.
He said that the new missiles can hit and destroy both land and sea targets, enemy concentration points, command centers, missile sites, ammunition dumps, radars and other targets with 100 percent precision.
Iran successfully test-fired the third generation of Fateh-110 missiles in August 2010.
The Fateh-110 is a short-range, road-mobile, solid-propellant, high-precision ballistic missile with advanced navigation and control systems.