Iran
Commander: Iranian Navy in Red Sea to Restore Security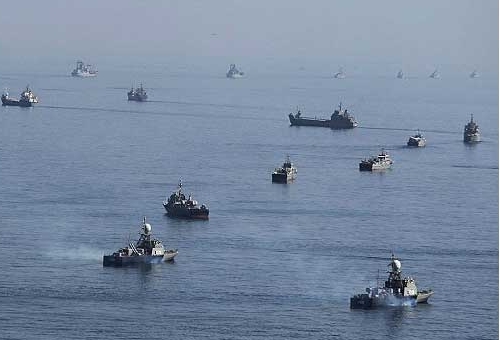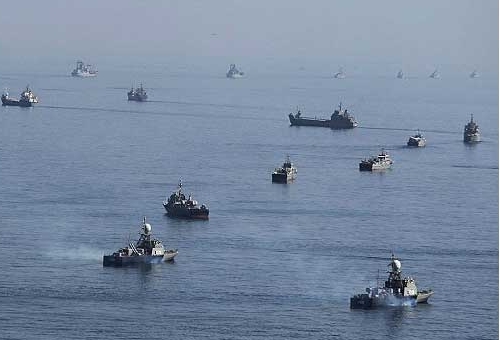 Iran has dispatched a flotilla of warships to the high seas, including the Red Sea, to protect the country's cargo ships and oil tankers against pirate attacks, Navy Commander Rear Admiral Habibollah Sayyari said.
"Our presence in the open seas is aimed at restoring security," Admiral Sayyari said, and added, "We have the capability and readiness to navigate all the seas across the world."
Meantime, Admiral Sayyari reiterated the importance of the Navy's Northern Fleet in the Caspian Sea, and said, "The country's Northern Fleet has a gravely sensitive responsibility."
Last month, Admiral Sayyari said the Iranian Navy warships had rescued a Yemeni boat wandering in the Red Sea waters.
"This morning a boat carrying 10 Yemeni nationals was seen by the Iranian Navy warships that had been wandering in the Red Sea waters for three days due to technical failures and was about to finish up its water and food supplies," the acting deputy of the Iranian Lieutenant Navy Commander, Rear Admiral Shahram Irani, said.
He said "this was the second time in the last two months" that the Iranian Navy's 27th Fleet rescued a Yemeni boat in the Red Sea waters.
The Iranian Navy has been conducting anti-piracy patrols in the Gulf of Aden since November 2008, when Somali raiders hijacked the Iranian-chartered cargo ship, MV Delight, off the coast of Yemen.
According to UN Security Council resolutions, different countries can send their warships to the Gulf of Aden and coastal waters of Somalia against the pirates and even with prior notice to Somali government enter the territorial waters of that country in pursuit of Somali sea pirates.
The Gulf of Aden – which links the Indian Ocean with the Suez Canal and the Mediterranean Sea – is an important energy corridor, particularly because Persian Gulf oil is shipped to the West via the Suez Canal.