Iran
Middle East
Commander: IRGC Airborne Unit's Helicopters Equipped with Advanced Missiles
Commander of the Islamic Revolution Guards Corps (IRGC) Ground Force's Airborne Unit Brigadier General Mohammad Rahmani announced on Monday that hi-tech missiles have been mounted on the Unit's helicopters.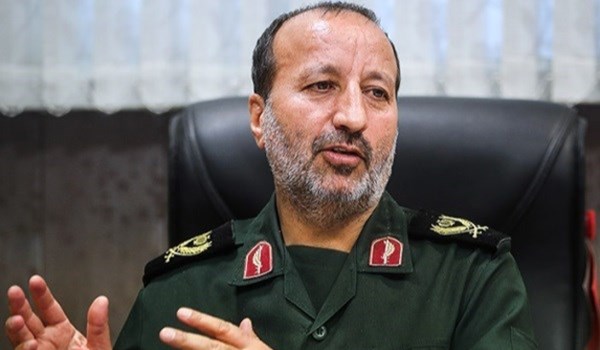 "The IRGC Airborne Unit's helicopters have been equipped with advanced missiles and we have made highly good progress in the equipment of the combat drones with weapons in the past two years," General Rahmani said on Monday.
Also, Commander of the IRGC Ground Force Brigadier General Mohammad Pakpour said on Monday that the IRGC Airborne Unit has made acceptable progress in the past 3 years.
"The IRGC Airborne Unit has made nearly 70% quantitative and qualitative progress in the helicopter field," he added.
General Pakpour said that no problem in access to helicopters and related parts exists in the operational regions and Iran has attained self-sufficiency in production of parts for helicopters.
In relevant remarks last month, IRGC Top Commander Major General Hossein Salami underlined that arms embargos will leave no impact on Iran's defense power but rather persuade Iranian experts to produce home-made military equipment and weapons.
"We are under a global arms embargo; arms embargo on one hand and threats by the US and its allies on the other hand. The arms sanctions have created an opportunity for our scientists to build and manufacture defensive needs by reliance on domestic power," General Salami told reporters.
He stressed that extension of the arms embargo against Iran "will not affect our defense power and we will witness the unveiling of surprising systems (by the IRGC) in the near future".
General Salami also said that the IRGC Ground Force does not need imports of any military systems from foreign states.