Iran
Commander: IRGC Equips Drones with Guided Missiles, Bombs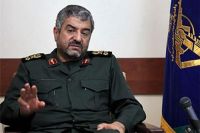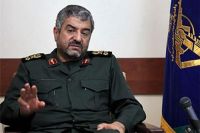 Commander of the Islamic Revolution Guards Corps Major General Mohammad Ali Jafari underlined IRGC's achievement of advanced weapons and military equipment, and said the IRGC is capable of mounting guided missiles and bombs on its drones.
"We have recently acquired the capability to mount guided and precision-targeting missiles with pinpointing capability and bombs on drones, which is actually among branches of advanced hi-tech in this field," Jafari told reporters in Tehran Thursday.
According to FNA, he referred to Iran's latest achievements in building drones, and said, "Our latest achievement in this regard is a drone which can fly for 30 hours and high-speed engines can increase its range."
In relevant remarks in November, Iranian Defense Minister Brigadier General Hossein Dehqan announced that Iran's new drone enjoys unique strategic capabilities, including 30-hour-long flight durability, and has been developed for combat and surveillance missions.
Dehqan said the new drone, 'Fotros', has been designed and built by the Iranian Airplane Manufacturing Industries Company affiliated to the Defense Ministry's Aviation Industries in cooperation with knowledge-based companies and academic centers and on the basis of the needs of the country's Armed Forces.
"This strategic drone has an operational range of 2,000 kilometers, and can fly to a ceiling of 25,000 feet in altitude for 16 to 30 hours, and these specifications enable it to conduct combat missions in addition to surveillance and reconnaissance missions," Dehqan said addressing a ceremony held in Tehran to unveil the new drone.
The minister said Fotros can be armed with various types of "air-to-surface missiles and rockets".